Moving from Brick and Mortar to Online - Detailed Guide
If you are already running a physical store, you might want to consider expanding your business and moving from brick and mortar to online. This guide should help you in this endeavor by providing you information about key elements such as platform types, payment methods, shipping and marketing.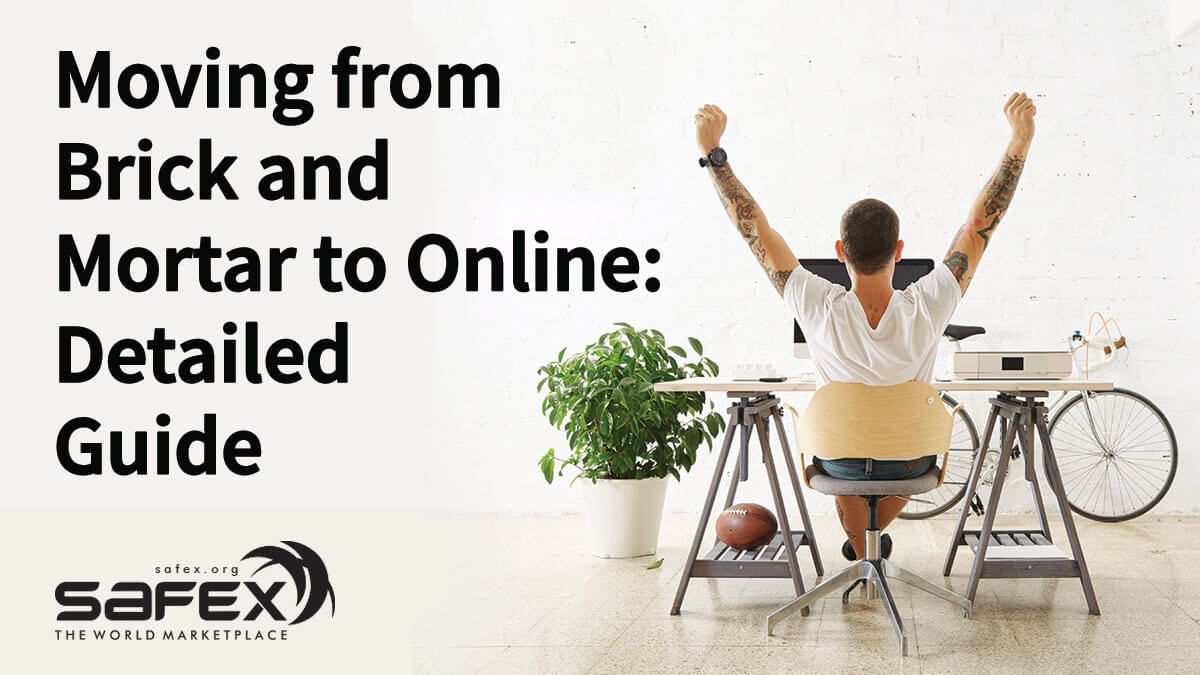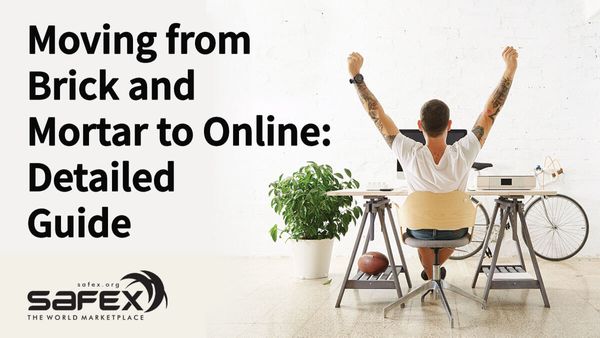 Expanding your brick and mortar business to the online world has been a growing trend for over a decade. As the years passed, people became more comfortable with purchasing and paying through online platforms. However, this expansion drastically increased during the last year and the beginning of this one. This is no surprise since people faced lockdowns and shopping online pretty much became the only option to buy whatever you need. We have previously released an article on how to build an online store, and businesses that had already established online stores didn't meet many challenges and could make revenues while their brick and mortar stores were closed. Those who didn't own an eCommerce store realized that establishing one is the only way to sustain and grow their business in these times. Since such a transition can be somewhat tricky, we decided to create a detailed guide on moving from brick and mortar to online.
Platform and domain
Choosing your platform is the first and probably the most significant task in your transition. If you already have a website for your store, you can start your search right there. Considering the ongoing evolution of eCommerce, several web hosting services now provide eCommerce plugins that you can add to your existing site. If the plugin can also connect to your point of sale system (POS), your transition will be even more comfortable. However, if you don't have an established website, you will want to find an eCommerce platform that suits you the most. Before making the final decision, we advise you to ask yourself questions such as:
How much will it cost me to get the website host, eCommerce platform and a custom domain name? Bear in mind that your domain name should represent your brand, and if the exact name of your brick and mortar store isn't available, try adding a suffix. You want to enable people to find your store easily.
Is it flexible enough to support my business as it grows? You don't want to change the platform after a year when your business has scaled up.
Is it easy to install and use? If you are not quite tech-savvy, make sure that the platform is easy to use.
Will I be able to achieve the design I want? Your web design should represent your brand and draw people's attention, and this is not compromisable.
Will I get built-in security, and how much will it cost? It is imperative to own a secure website to gain and maintain your customers' trust.
Does it come with customer support? Will it be responsive? Keep in mind that responsive website is a must have.
Will I be able to combine my current accounting, shipping and POS? If the answer is yes, you will save yourself from some extra work.
After choosing a platform and building your online store, don't try to make it perfect before opening it. Online stores require continual work and monitoring, and you will be able to improve it as you go.
Payment methods
Your next step should be checking whether your platform supports different payment methods. You will need a business account with a payment provider (Paypal, Authorize.net, etc.). That way, you will be able to accept credit card payments online.
On the other hand, you can try out alternative online payment methods. For example, Safex Marketplace App powered by Safex will allow users to create merchant accounts and online stores. By using cryptocurrency for settlement of peer-to-peer transactions in a decentralized manner, it enables you to offer your products to a wide range of customer groups all over the globe.
Specifying your product assortment
You don't have to include all your products in your online stores. This is understandable since some products don't work well online and are selling better in a brick and mortar store. You can start with deciding on different ranges of products you will sell online and the ones you will sell in-store. As time passes and sales have taken place, you will be able to adapt these ranges.
Connecting inventory system and warehouse
In order to fulfil your orders correctly and avoid any issues and customer complaints, you need to connect your inventory system and your warehouse. The inventory system should update after every transaction. This step is technical and depends on the warehouse management system you are using. Therefore, you might want to ask someone to do it for you. Simply put, you want to separate product supplies that will only be used for online selling and will not be used to replenish your brick-and-mortar store.
Cloud-based POS integration is another way to connect your brick-and-mortar to your online store. It is especially useful if you don't have a warehouse and send products to your customers directly from your store. It updates your inventory every time you sell an item online.
Shipping and fulfilment
Your next move should be choosing shipping providers and setting up your shipping methods. You can opt to do it manually by processing the order and requesting the shipping pick-up from the provider's system. However, several eCommerce platforms already have deals with the biggest shipping providers and let you connect to them. Whatever you decide, make sure to regularly update shipping rates so that they are accurately calculated on your platform based on customer location and shipment weight. You will add this amount to the order, and your customer will pay it.
Also, you need to establish your return policy and clearly state it on your website. Make sure to understand the costs of possible returns and decide whether you will cover them or charge your customers for them.
Human resources
After you open a new sales channel, you need someone to manage it. You can opt to do it yourself, but if your business is more prominent, we advise you to hire a person who will monitor it. Additionally, you might want to hire someone to be in charge of your marketing campaigns.
Marketing
After moving from a brick-and-mortar store to online, you will want to let people know about it. Thankfully, there are so many ways to advertise your business online, from PPC ads to social media. To start, you can set up Google Analytics to monitor your website's performance and find out where your traffic is coming from. Creating quality content (in the form of photos, videos, articles, etc.) on your site can drag organic traffic to it. However, you can benefit more by having a sophisticated SEO strategy to help you receive more targeted traffic. Hiring a professional to optimize your website is an intelligent decision since he will be able to include the right keywords that will make your site rank higher on search engines. Lastly, social media platforms can be used for advertising in many different ways such as shoppable posts that have become more popular.
Final thoughts
Moving from brick and mortar to online can benefit you in so many ways - you will be able to sell your products 24/7, and you will gain more customers since they won't be location dependent while staying safe. If you have not established your online store yet, we encourage you to start on it while following these guidelines and continue making revenues and growing your business. If you want a successful business, make sure you are following trends, needs, and technology outbreaks. Maybe the next step after setting up your eCommerce business will be to allow payments in cryptocurrency?