How to Build an Online Store: A Step-by-Step Guide
Whether you are looking to expand your business online or taking your first steps in the digital world, we are going to guide you through every step of the way and show you how to build an online store from scratch.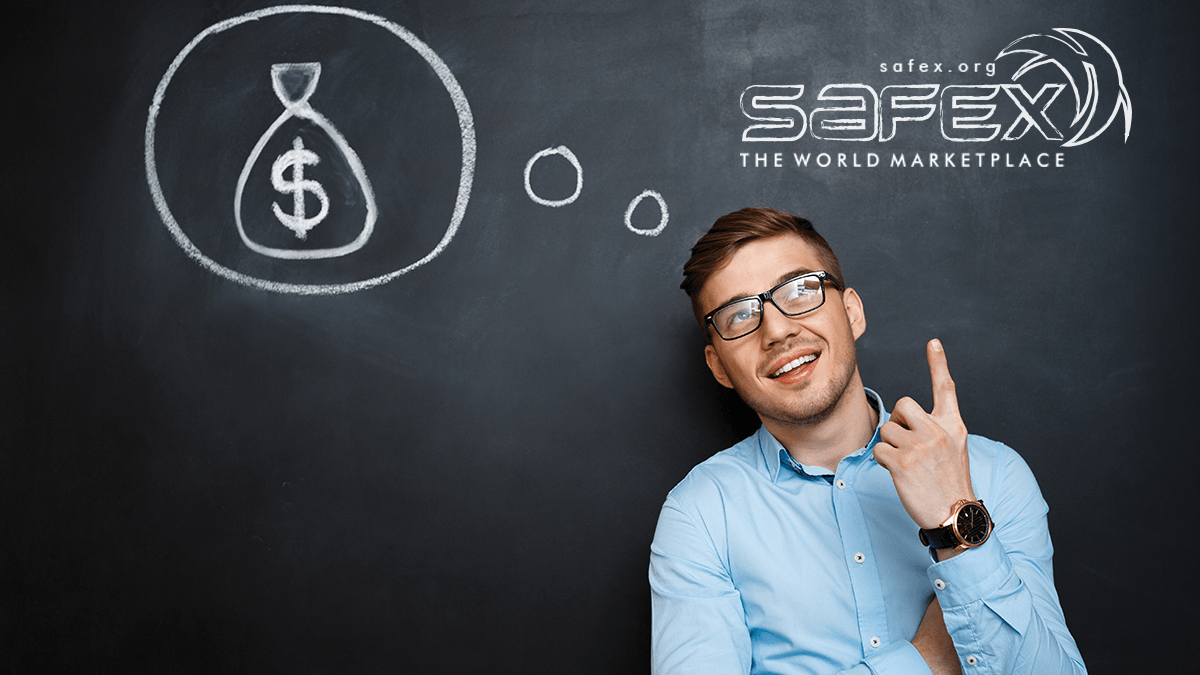 With eCommerce sales expected to make for 17.5% of retail sales worldwide by 2021, it is peculiar that almost half of businesses in the United States still don't have a website. Whether you are looking to expand your business online or taking your first steps in the digital world, we are going to guide you through every step of the way and show you how to build an online store from scratch.
Choose your niche
The first step in building your online store is deciding on what products you wish to sell and who are your targeted customers. Your eCommerce niche represents the narrow category into which your products fall. Choosing on your niche is crucial since it impacts a lot of things such as:
Your sales figures
The amount of effort you will need to put into customer support
Whether or not you are going to have repeat customers
You shouldn't feel reluctant to narrow down your niche. While you might miss out on a few potential customers, you will see more demand among people that are really looking for your products. Choosing a micro-niche will help you more easily rank your content for related keywords as well as see less competition and a more targeted audience. This is why it is important to take your time and think of a strategic niche.
Your niche is broken into 3 parts:
Pricing
Audience
Market opportunity
The term pricing is self-explanatory. The cheaper the items you sell, the more people are likely to buy. However, your Average Order Value (AOV) will be smaller. On the other hand, the more expensive the items, the fewer people are expected to buy, but your AOV will be larger.
While it is up to you to decide on the prices, we will help you put things into perspective:
After accounting for operations, warehousing, and market costs, most eCommerce sellers end up with a 20% to 30% profit margin. Let's say your profit is 20% of all the items you sell. This means that you will be making $4 on a $20 item and $20 on a $100 item. Keep in mind that there is no difference in the amount of time and energy you spend on processing and fulfilling orders for $20 items and $100 items.
There are also a couple more things to consider here:
Brand loyalty
Popularity
Longevity
In general, it is best to stay away from niches that are dominated by household names. In those kinds of niches, consumers' brand loyalty kicks in and they don't think about alternatives.
When it comes to popularity, your best chance is to identify a niche or product that is slowly but steadily growing in popularity. If you only sell trendy products, there is a chance you would find your sales flatlining once all the hype is over.
Longevity requires some forward-thinking. For you to generate more revenue, you need to increase your Customer Lifeline Value (LTV or CLTV). You do this by retargeting your existing customers. This is why it is important to choose a niche that promises customer longevity since many don't (the wedding niche, for example, is terrible for customer longevity).
Are you planning to dropship or hold your own products?
While dropshipping has become extremely popular among eCommerce owners, it comes with its own set of challenges. Let's explore both pros and cons of dropshipping so you can make an educated decision.
If you decide to dropship products, you don't hold inventory. This means:
You don't need capital to purchase items
There is no risk in listing more items on your eCommerce store
No warehousing costs
No picking and packing activities
With dropshipping, it seems that almost anyone can start their own eCommerce business. It looks like an ultimate online selling hack. But, as they say, the devil's in details. And, here are the not-so-good details:
You have no control over fulfillment. The very thought of you taking orders and making a profit while the third party handles fulfillment sounds almost too good to be true. And rightfully so. Everything could go swimmingly at the beginning until the third party messes something up. People make mistakes, so you certainly will be faced with this kind of problem sooner or later. And the finger will be pointed at you. If you hold your own goods, you can easily apologize, rectify the problem, and move on. But if you dropship, you have to communicate with manufacturers often from different cities or continents. And this is quite challenging.
Another thing is product returns. It takes way too much time to send your customer's defective product to the manufacturer, get the replacement, and ship it back to your customer. So, what can you do? Well, you have two options. You can either state in your store policy that you don't allow the returns or allow it and absorb the cost.
Since you are just starting and are yet to make a name for yourself and build trust with your customers, a no-return policy would certainly not help. This is why it is best to offer returns only for defective products and state that products need to be sent back to you within a short period, seven days, for example. If you find one manufacturer constantly sending defective products, stop working with them.
Another disadvantage of dropshipping is the lack of branding. While you can ask your supplier not to include promotional material inside the packages, you probably won't be able to persuade them to use custom packaging with your logo on it.
When it comes to holding your own products, the disadvantages are obvious:
Buying inventory costs money
Storing inventory costs money
Picking and packing costs both time and money
On the other hand, there are many advantages to this approach. Mainly, you get to make sure that you provide the best customer experience possible. You can provide shorter delivery times, well-designed packaging, and fix problems as soon as they arise.
You also get better profit margins. When you purchase products from manufacturers in bulk, you get a discounted rate which you can hold onto or pass it down to your customers and drive more sales.
Also, holding your products allows you to nail your branding. This allows you to build brand awareness. Also, products delivered in well-designed branded packaging are more desirable and attractive and encourage customers to share your product on social media.
Choose your business name and register your domain name
Your business name is very significant. Since people obsess over picking a name, you should give yourself a deadline of 1 to 2 weeks, or you will spend months trying to figure it out. Here are some dos and don'ts to help you choose.
Dos:
Pick a name that's easy to pronounce. Match the way you spell it with the way it is pronounced.
Choose a name with some significance related to your niche.
Be original.
Choose a name with an available .com domain.
Don'ts:
Don't choose a long name (1 to 3 words max).
Don't combine words and numbers.
Don't pick a name that references a specific product line. You may want to branch out in the future.
Choose products to sell
Websites like Amazon or AliExpress can help you when choosing what to sell. You can visit their best-seller list and find the most well-received products under your niche. Here are some things to keep in mind:
Choose products within the price range of $50 - $100 for good margins
Look for products with low shipping costs
Choose the things you care about and know something about
Find things you can innovate on
After that, all you need to do is search the internet and find suppliers. Remember that it is very important to communicate with your supplier often and ask questions. This is very important in case you decide to dropship products as both you and your customers depend on their customer support.
Create your website with an online store software
WooCommerce has risen in popularity alongside the acceptance of blockchain technology for eCommerce. Merchants who provide online shopping with cryptocurrency in a decentralized marketplace gain many advantages. Some of them are:
Access to a broader market
Ease of cross-border transactions
Buyer anonymity
The security features of blockchain
Lower fees
Eliminating intermediaries
This is why we will show you how to build an online store with WooCommerce. For those of you that are starting from scratch, you first need to go to WooCommerce.com/start and get a basic website in place. If you already have a WordPress site, head over to the Plugins section to search for, add, and activate the WooCommerce plugin.
The setup wizard will ask you some of the critical questions, such as what kind of currency you will use, whether you sell physical or digital products, and so on. You will also be asked to add services relevant to your country and select a payment processor.
After you click on Continue you will be asked to choose a shipping option. WooCommerce supports flat-rates shipping, free live rates, and at-home label-printing for the United States and Canada through their free service WooCommerce Shipping.
In the Extras section, you can check if the theme you installed with your WordPress site is compatible with WooCommerce, as well as get additional free recommended extensions.
Once you have completed the setup wizard, you can review all the information in the Settings tab. You need to make sure that an SKU is created for each of your products since you will need it for data collection and inventory management.
Set up a company and get a sales tax ID
This is the final step in creating a successful business. After doing this, your business will operate as a separate entity from you. This way your personal assets will be protected from any liabilities your business might have. You may not need to incorporate right away. You can wait until you are making a certain amount of money per month, let's say $1000. Once you create your online store, you will have sales tax nexus in any state in which you have a physical presence such as inventory, property, and employees.
You need to get a sales tax permit to collect sales tax in states you have nexus in. To get a sales tax permit, you need to go to your state's Department of Revenue website and register.
Advertise your shop
To get the most out of your shop, you need to spread the word. There are many ways to do this:
Content marketing and SEO - Creating high-quality content and doing SEO will help you rank, drive traffic to your store, and build trust with your visitors.
Social media marketing - Make sure to have a presence where your customers are.
PPC - Many people feel reluctant to invest money in PPC. However, according to the Economic Impact Report, businesses make an average of $2 in revenue for every $1 they spend on Google Ads.
Email marketing - Email marketing is very powerful and effective and one of the most profitable types of marketing.
Final thoughts
Now that you know how to build an online store, keep in mind that there is no such thing as a perfect moment to do so. Life is made of uncertainties and you can never know what tomorrow may bring. Now that you know how to build an online store, take the initiative, and make things happen today.
Learn how Safex Marketplace works.