Buy a product on Safex Market in 3 Steps
In this text, we will show you how to buy a product on Safex Market using only Safex TWM Wallet.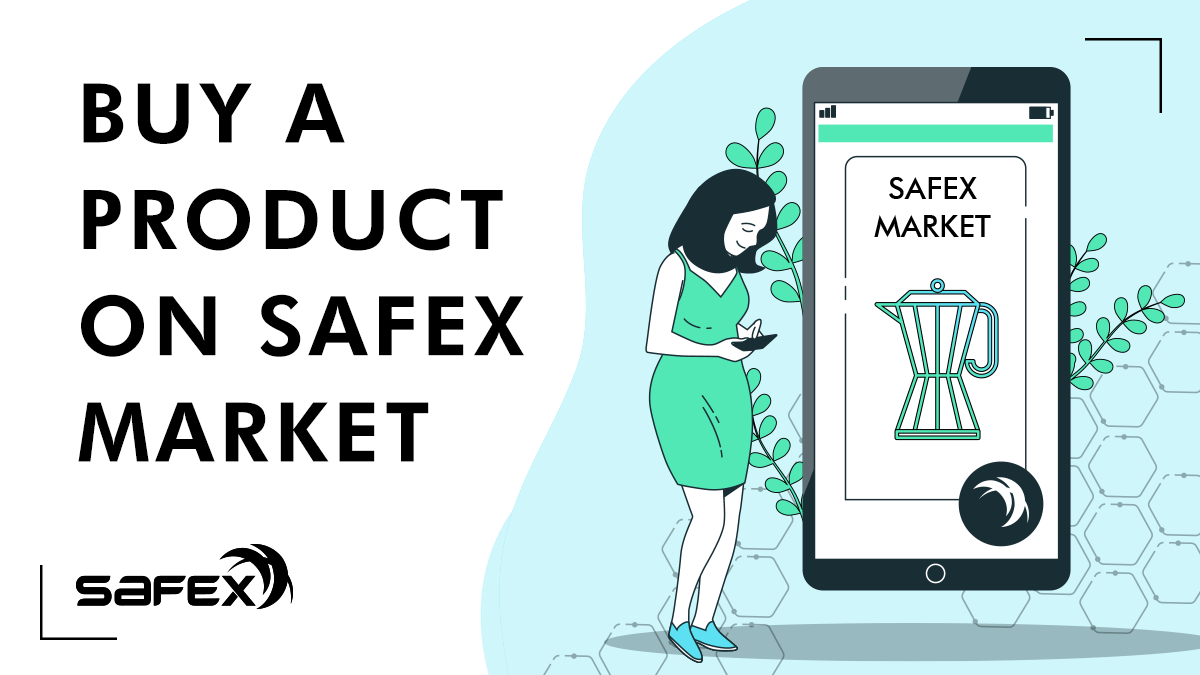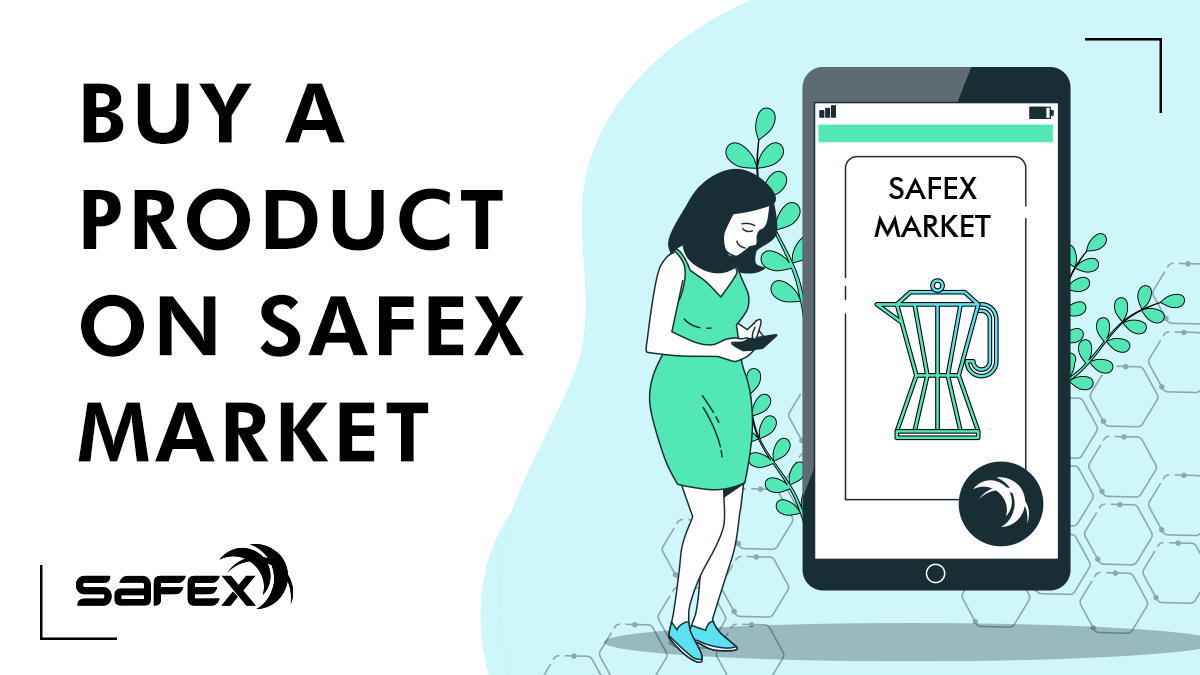 By using Safex TWM Wallet / App, you can buy products from Safex Market in just several clicks, in a private manner. To actually buy a product, you need to do three steps:
Download and install the Safex TWM Wallet
Have some amount of Safex Cash in the Wallet
Choose the product and fill in the shipping information
1. Download and install the Safex TWM Wallet

The Safex Wallet has integrated both the Safex Market ecosystem and the normal Wallet functions, where you can store Safex Cash needed for payments. You can also store Safex Tokens, stake them, and earn passive income from every sale. Aside from storing, staking and sending coins with the Wallet, you can find a Market tab with listed products that you can buy.
Right now, there is almost 4 million dollars worth of goods listed for sale on Safex Market, and over 2 million Safex Cash has been spent on more than 300 purchases.
To download the Wallet, visit this page. If needed, use this guide.
Tip: Save your Safex Address, Private Keys and Mnemonic Seed phrase by writing them down and holding them in a safe place.
2. Have some amount of Safex Cash in the Wallet
To actually buy a product, you must have some Safex Cash in your Wallet. If you don't have it, you can buy it on Xcalibra.com or Bitrue.com or get it sent from someone else to your Wallet address.
There are 2 exchanges where you can buy Safex Cash (SFX).
1. Make an account on Xcalibra.com exchange.
Deposit fiat money via card transfer and buy a fraction of Bitcoin. Then exchange that Bitcoin to Safex Cash. If you have BTC in a wallet elsewhere, simply transfer to your BTC deposit address on Xcalibra.com.
2. Make an account on Bitrue.com exchange. Deposit fiat money via card and buy some amount of Bitcoin. Exchange Bitcoin to USDT, and USDT to Safex Cash. If you own other crypto coins listed on Bitrue.com, you could simply trade them for USDT to then get the SFX.
You can watch this how to video to buy Safex Cash on Bitrue.com
Now, send Safex Cash to Safex TWM Wallet.
Note: Making accounts on all crypto exchanges is similar. If you are doing it for the first time, follow our guide for making an account on Xcalibra exchange. To deposit funds, click on the Deposit button on your exchange and connect card. After that, just follow the instructions from the exchange or ask us on Forum or Twitter.
3. Choose the Product you like

Now you can dive into Safex Market Wallet - click the Market tab and then click the Show Products button to populate the shopping catalog. If you are unsure what's on the Market, take your time and look around a bit. With the release of the v1.6 Wallet, you can now enter a key word into the search field and look for your favorite item.
Remember: All the transactions on Safex Market are private due to the privacy-oriented Safex Blockchain. Your address will be known to the merchant only. That means no one will use your personal data, hunt you all over the Internet, and spam you with ads.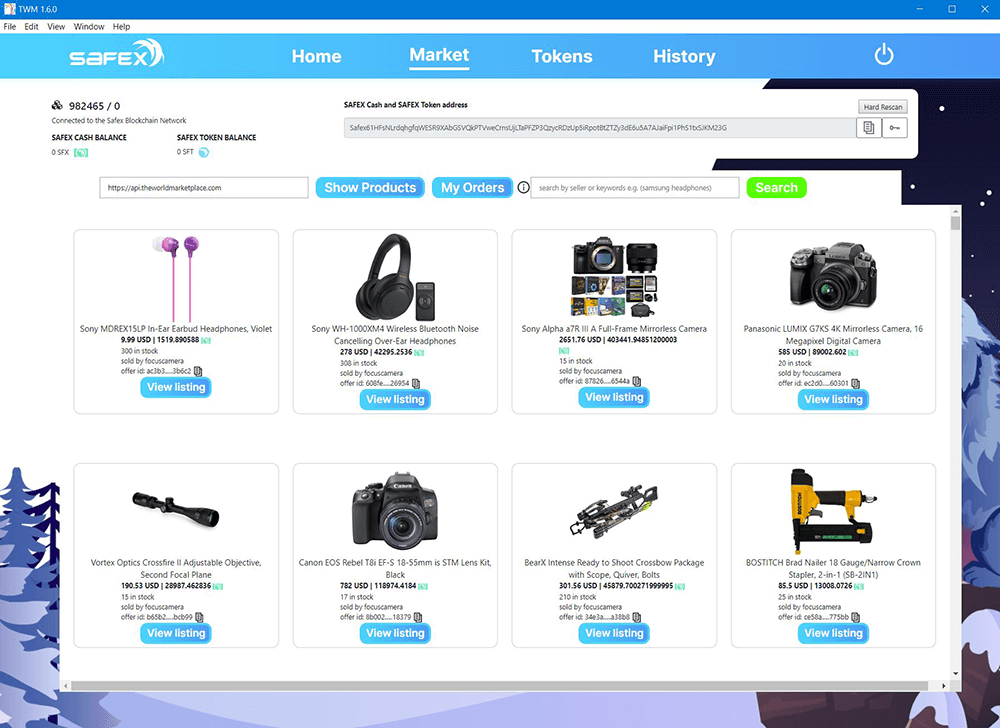 At the time of  writing this article, the Safex Market rollout covers all of the USA, is beginning to open up in the UK and Canada, and is expected to expand quickly to Europe and other parts of the globe during 2022.
We want to buy a Coffee Maker this time, so we'll type a keyword.

Click on the View Listing button. On the right side you'll see the various pieces of information about the product:
Product title
Item Description
Pictures
Offer ID
Number of items available
SFX Price
Price Peg
SFX Minimum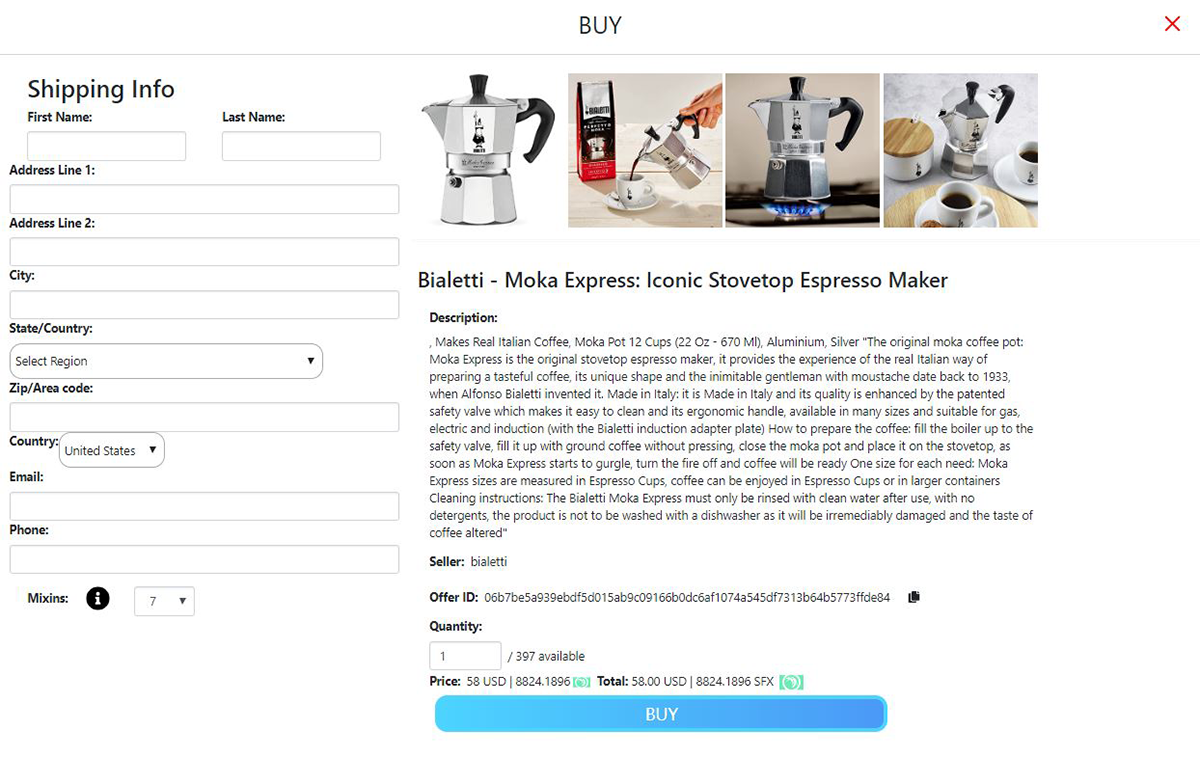 On the left side is what you should pay attention to - shipping details. Required information which you need to fill in is:
Name
Address
City
State
Zip Code
Email address
Phone number
After you fill in all the required information, click on the Buy button and the first of several window pop-ups appear. Check the information and click OK to continue.
After the transaction is confirmed, a receipt with the purchase information will be available. The receipt can be printed out: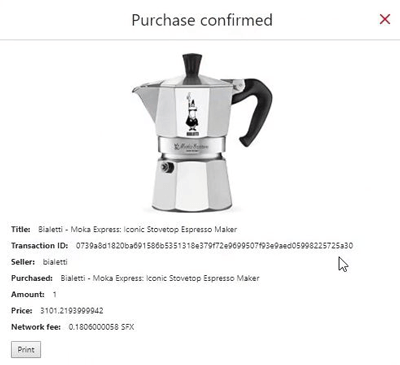 We go back into our Wallet a bit later and check on our order. We go to the Market Tab and then click on My Orders: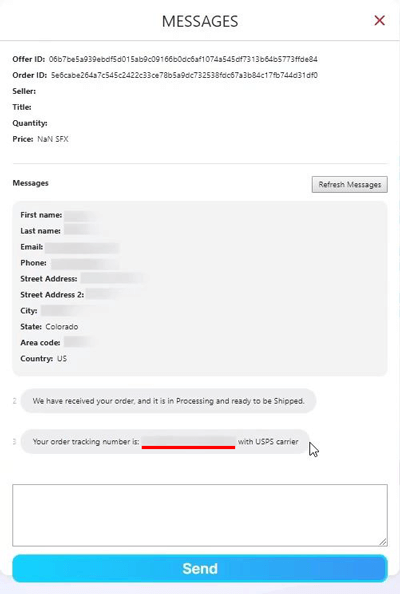 We find the Coffee Maker order and check messages to see if we've had an update from the Seller. We open the Messaging interface for that order, and a new message appears, confirming the item has been sent and telling us the shipping tracking number. We check the tracking number to see where the package currently is: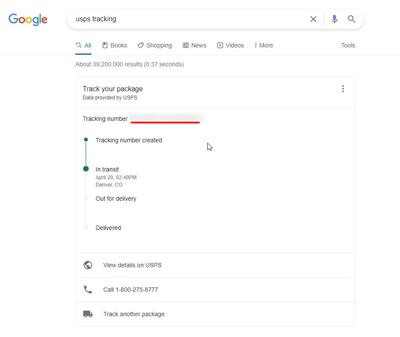 The following day, we checked again and it showed the package had been delivered.
So there we have it! The purchase was completed, and the coffee maker was delivered two days later.
If you live in the U.S., you can buy products for yourself or others. But if you live elsewhere in the world, you can presently purchase gifts for family and friends living in the U.S., and at the time of this recording, there are almost $4 million worth of products to choose from.
That's about it for buying goods with the Safex TWM Wallet. More products are being regularly added to the catalog, so heaps of great stuff are available.
Very last step: Share this information with your friends
Tell your friends about positive experiences with shopping at Safex Market. Share on Twitter, Reddit, Facebook, Instagram.
Let everyone know about a new crypto-commerce opportunity!
Enjoy Safex Shopping!