How to make an account on a cryptocurrency exchange?
This is a comprehensive guide about how to make an account on a cryptocurrency (crypto) exchange. In this article, we will use the Xcalibra exchange as an example.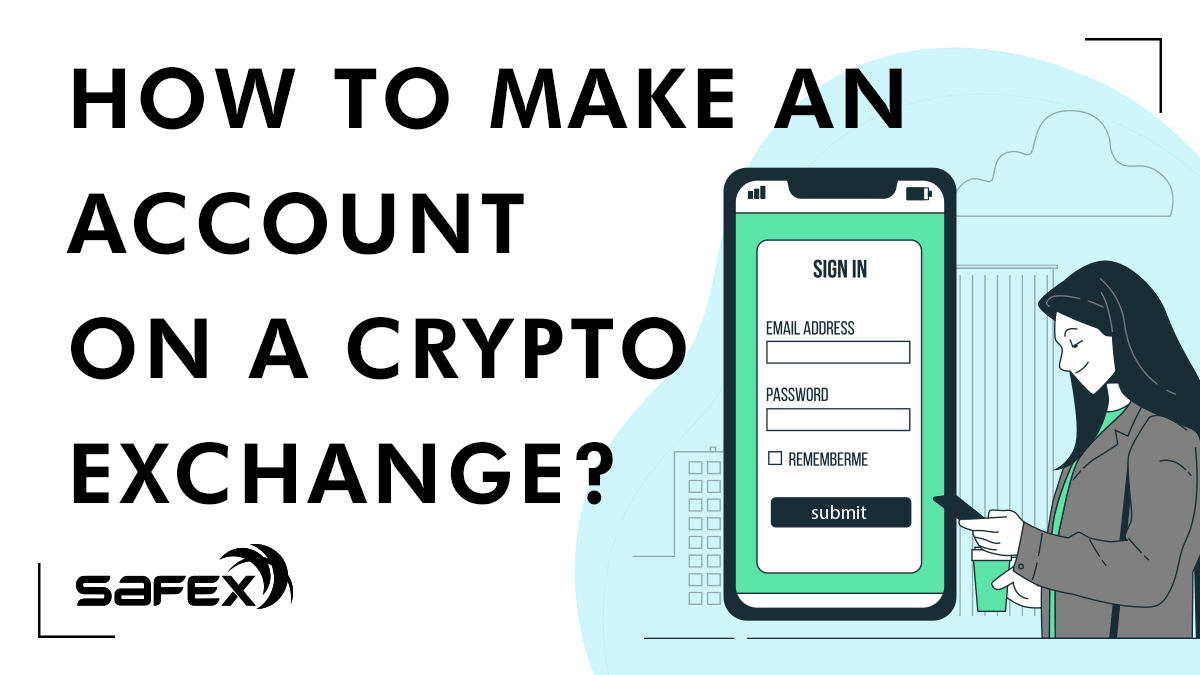 Considering that more and more people are getting into crypto, we saw a need to write a detailed guide on signing up for an account on a cryptocurrency exchange. While this example uses Xcalibra exchange, creating an account on other exchanges is quite similar.
What do you need to make the account?
You need access to the Internet, an email account that you will use for this purpose, an active phone number, your ID, and only several minutes to get your basic account ready for trading.
Go to the crypto exchange website
To make an account on Xcalibra exchange, we'll go on to the official Xcalibra.com website. In general, when creating accounts on exchanges, make sure you only go on the official website (not some phishing scam website made to look like the real exchange), make sure you check the URL before you start entering your personal information.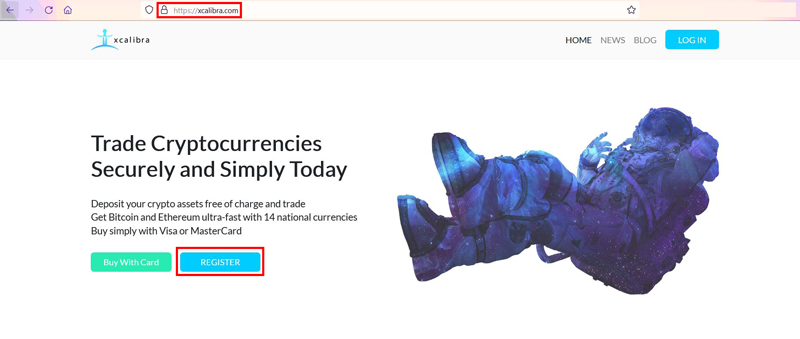 Click on the Register button and fulfill the form.
On the left side is the form you have to fill-in to start this process. It only takes 30-60 seconds to complete this form. In the end, it will look like the one on the right side: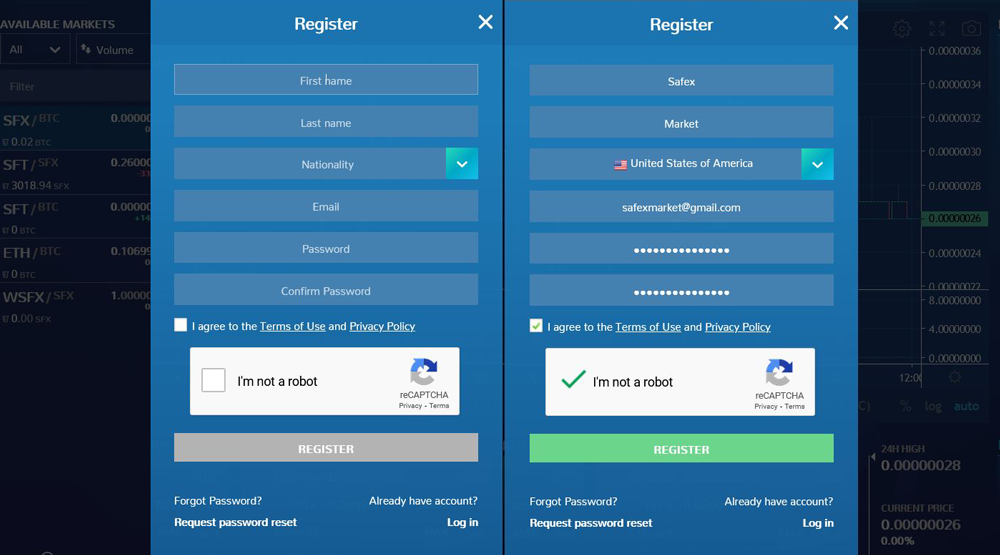 Note: For the purpose of this guide, we didn't use the actual name. Make sure you use your real name, so that you can complete the Know Your Customer (KYC) process (required for financial compliance) to allow you to use the exchange to the fullest capacity. Your personal information will be verified during the subsequent KYC process, which will include an upload of your ID. More about that later.
When you finish, click on the green Register button. After that, you will enter the exchange and notice a red blinking letter sign in the right corner:

The next thing you should do is to verify the email address you entered on the initial registration form. Log into your email account, find the email sent from Xcalibra and open it. It will look like this: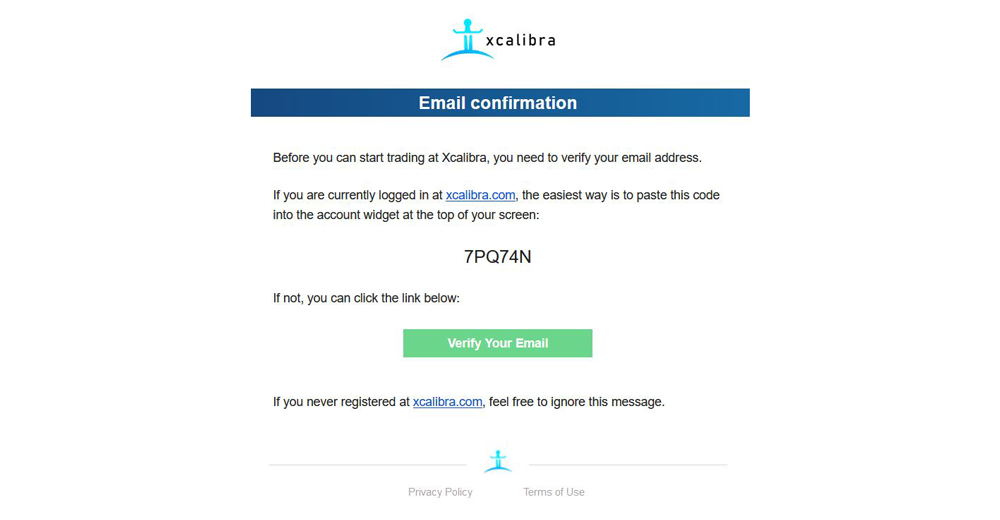 There are two ways to verify it: copying the code and pasting it on the place for it on Xcalibra exchange and click Submit Code:

Or just clicking the green Verify Your Email button. As soon as you do it, your email will be verified:

By doing the email verification, you attain Level 0 KYC. You can peruse the exchange, but you can't deposit funds or start trading.
To enable withdrawals, deposits and trading capability, you need to complete Level 1 KYC by having your identify verified. By completing it, you can withdraw 7000$ daily. If you want to withdraw more, you can complete Level 2 after.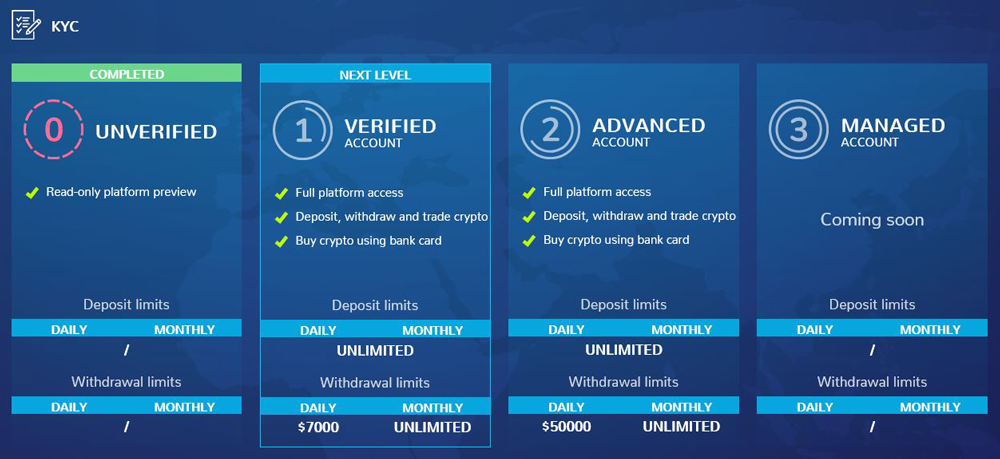 Let's finish the next level. Click on the Settings button in the right upper corner. And then click on the KYC option:

Scroll down and find a form that needs to be filled in. Complete the form with accurate information. Use the information from your ID that you will use later. Enter the phone number you are using because you will need to enter the code from an SMS message, which is sent to verify you provided your correct phone number. When you finish with all of it, click on the Submit button: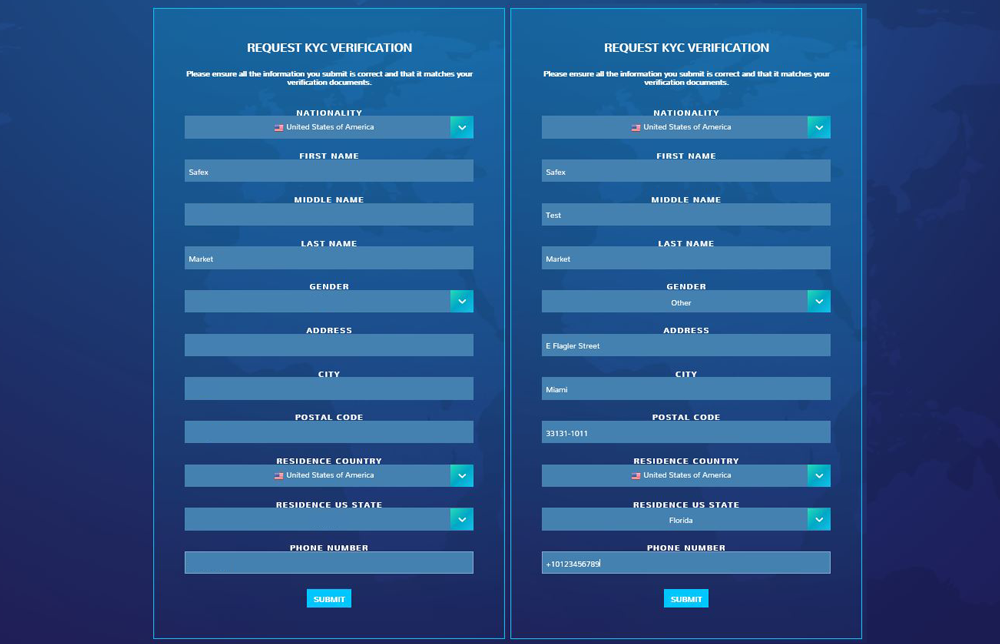 After that, you will receive the SMS code that you need to type in:

After that, you can start the last part of this process. You will see the option to start the verification. Click the button:

Upload ID and make a ''selfie''
Choose which type of document you want to use: passport, driver's license, ID card. Keep in mind that information from it has to match with the information you provided earlier, when you filled in the Request KYC Verification form.

You can choose how to upload the document: you can continue the process on the phone - usually, people take a photo with their phone. You can use the webcam or upload a photo that you've previously taken.

If you choose option 3, the process will look like this: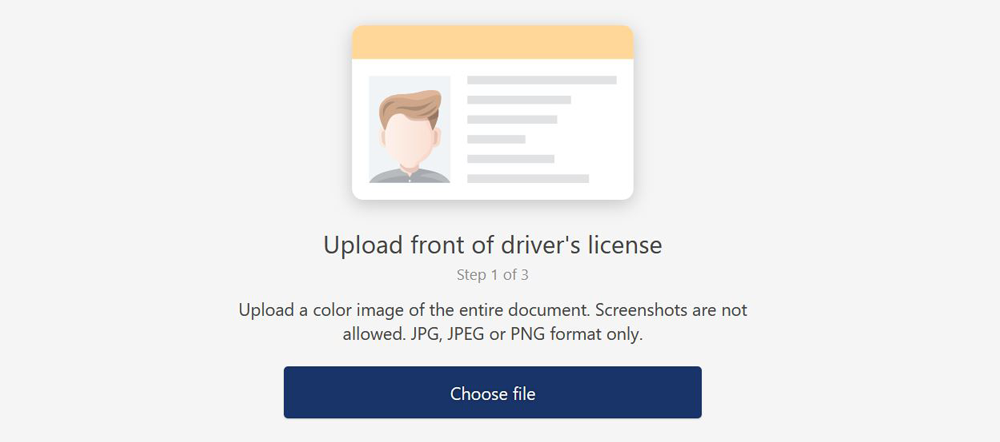 Make sure all the information is visible. Upload the second side of the document:

Time to take a selfie. If you don't have a webcam, you can continue with the process on the phone:

You need to fit your face in the oval shape on the screen and follow the instructions.

After doing that, you will finish your basic KYC. Depending on where in the world you live, and the quality of your documents/photos, your Level 1 verification could take anywhere from a few minutes to a few days to be verified. In some instances, if there's a problem with the information provided, you could be asked to resubmit some piece of the process. With a verified account, you can deposit crypto, trade on the exchange and withdraw crypto up to a daily limit of $7000 in value.

To confirm you can trade, look at the upper right corner, and you will see number 1. That means you are on level 1. To prove that, you can go to the settings button and then KYC:

If you want to upgrade, you can become an advanced user and get access to more significant withdrawal limits of $50k daily. Scroll down and find the option to upload a selfie of yourself holding a utility bill: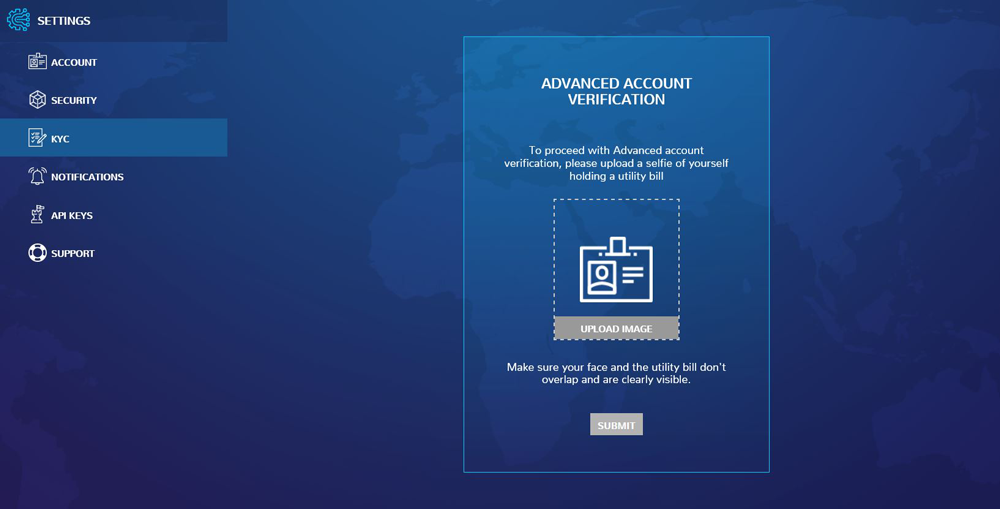 Note: Make sure your face and the utility bill don't overlap and are clearly visible. Click on the Upload image and upload it from your device. After that, click on Submit button.
Soon after, you will see you are upgraded to an advanced level:

Learn how to buy a fraction of bitcoin with a credit/debit card and convert them into Safex Cash:
Read more about buying and selling crypto coins on exchanges.