What is P2P Marketplace? (with examples)
In this text, we will explain what a P2P (peer-to-peer) marketplace is and give examples, so you can choose the most suitable platform for yourself.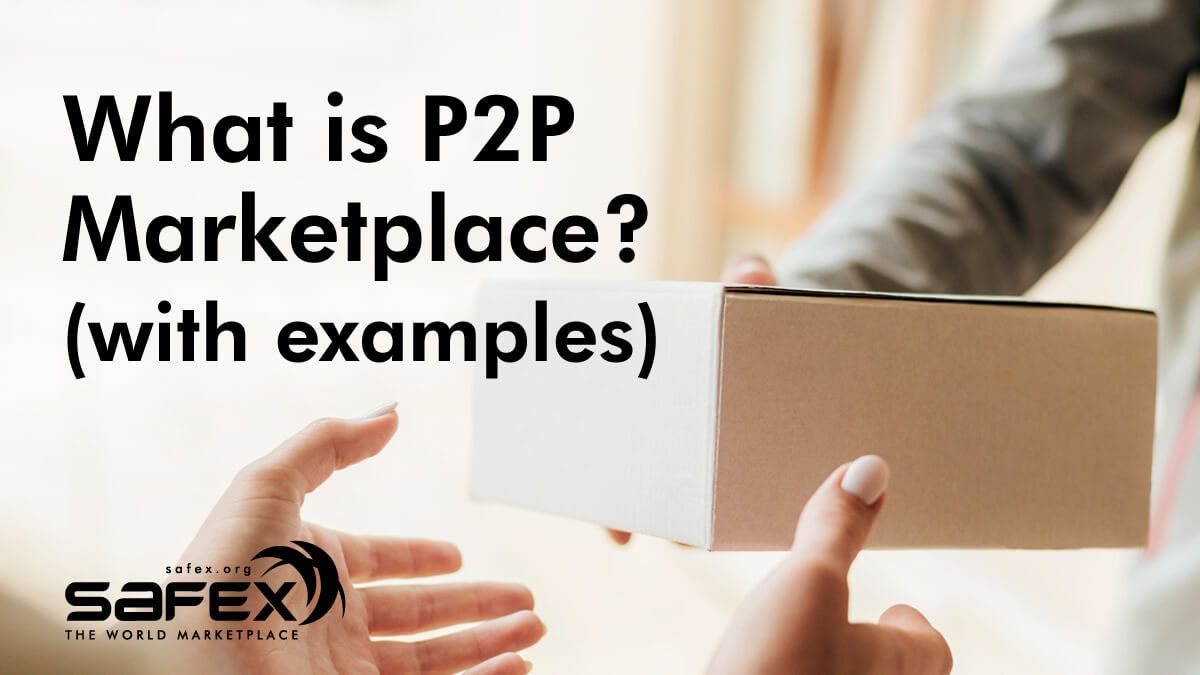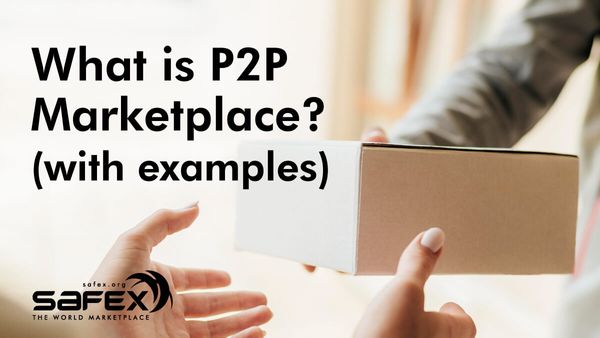 When selecting an eCommerce business model, people usually choose between an online store and an online marketplace. Even though they both have their benefits, marketplaces are significantly growing in popularity due to a lack of third parties in an exchange process. Since consumers no longer need an intermediary, they can connect to sellers via an online platform. This concept is the essence of peer-to-peer (P2P) marketplaces.
The overall technological progress made it easy for people to share or sell their goods and services using online platforms and increase eCommerce revenue. Year after year, the idea of sharing economy gains more trust and users. Main benefits of P2P marketplace include:
Access to an existing customer base,
Little to no tech experience and marketing resources,
Site and server maintenance are not necessary,
An easy start, etc.
If you're looking to enter the eCommerce world, choosing the most suitable platform is one of the most important steps you need to make. Considering each platform's benefits, sales and subscription fees, we suggest you choose one of the best eCommerce startup platforms out there.
The categorization of P2P marketplaces by items (with examples)
As we mentioned, online platforms allow users to offer their goods, services, and content in exchange for money, influence, attention, or reputation. Depending on the items exchanged on a platform, we can categorize P2P marketplaces into the following:
Products
People who want to sell products online (whether they're producers or simply owners) can do so using an online P2P marketplace. Without a brick-and-mortar store, rent costs, or paying for salaries, they can simply create listings on an online platform such as eBay. Therefore, P2P marketplace platforms make an excellent Shopify alternative, by excluding the third parties. This platform is free for users, but sellers get only a certain amount of free listings. After using them, sellers have to pay for every additional listing. The platform earns by charging the sellers a percentage for every sale they make.
Other examples include Amazon and Etsy (used to sell vintage and hand-made items). Some others, like Safex Market, are getting ready to offer even more: secure payments, privacy, P2P trade, and decentralization, all made on top of the blockchain technology.
Properties
Instead of contacting agencies to rent an apartment, people can now visit an Airbnb platform to find a suitable place to stay. Since the platform owners don't own the actual properties, they don't have expenses for maintaining the accommodation; the costs fall on the hosts. Nevertheless, platform owners have to invest resources and time into user verification and insurance.
Skills and services
If you have a task that needs to be done (and no skills to complete it), you may find a man for the job using a TaskRabbit platform. On this two-sided marketplace, people can offer their skills and services in exchange for money. Let's say you need to move the furniture around your house, but can't do it by yourself. You can post a task on this platform and find someone who'll be happy to do it. The platform itself conducts interviews for applicants, making sure that people who offer services are trustworthy. If, however, a theft, property damage, or a bodily injury occurs during a task being done, TaskRabbit offers wages to make it up to you. The platform users take a cut from every transaction to make money.
Ride and car sharing
The most popular marketplace platform for a ride and car sharing, BlaBlaCar, allows people to share the costs of longer rides. People can search for drivers who are going in the same direction and request a ride from them. Drivers determine each ride's price, and those who seek a ride need to pay in advance (after the driver accepts their request). The platform allows you to filter your search, ask for a driver who is animal-friendly, doesn't smoke, etc. BlaBlaCar makes money by taking a cut of the total costs of the trip.
Education
Marketplace platforms that offer educational content are growing in popularity. One of the most successful ones is Skillshare. It enables educators to offer their knowledge through educational videos while being creative in their expression. People who are looking for educational content can select from different subjects and categories. Skillshare uses a subscription business model, offering students to become Premium members by paying a monthly or annual fee. These members get unlimited access to the platform's content.
Money and Loans
Banks are not the only places you can go to and ask for loans. Some marketplace platforms, such as Kiva, allow people to borrow and lend money from others. The platform takes care of transactions and provides micro-lending for 25$ or more. Since it doesn't bear the consequences of losses from loan default, it can fund various causes, unlike traditional banks.
On the other hand, Kickstarter (which is also a p2p marketplace) matches creative minds with an idea for a project with people willing to support them financially. The backers are usually promised an incentive, a monetary reward, or a free product by the creators. The platform makes money by taking a percentage of the total amount gathered.
Final thoughts
We've seen how opting for a P2P marketplace to start your eCommerce journey can be an excellent choice. However, eCommerce platforms have a significant influence on the tempo of scaling your business. The critical problem with most platforms out there is that they're centralized and led by bigger corporations that charge merchants a higher fee. On the other hand, platforms that operate using eCommerce blockchain technology remove intermediates from the process and offer lower transaction fees and better security.