Best eCommerce Platform for Startups in 2021
When exploring what could be the best eCommerce platform for startups, two key factors for consideration are subscription and sales fees as well as the platform's benefits. The blockchain-based eCommerce platform called The World Marketplace is a new unique gateway to eCommerce at very low costs.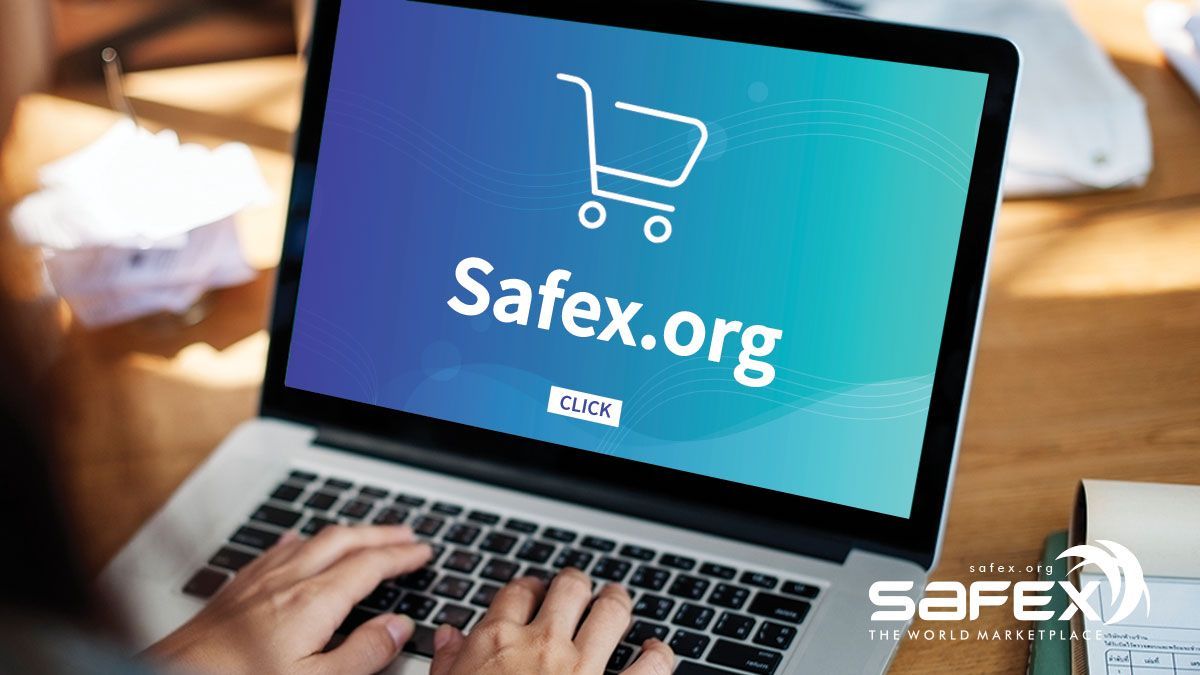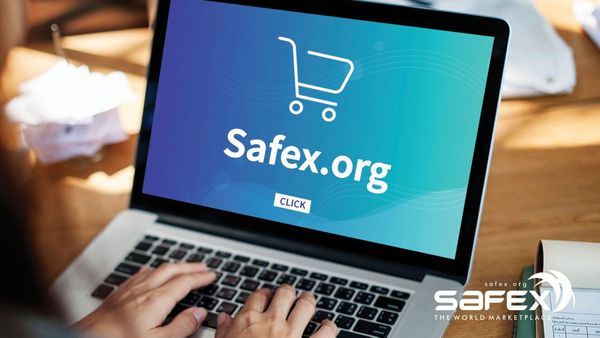 Running a startup usually means a limited budget and resources. In many cases, starting your own business means that you will be a one-man show. Nevertheless, automation and technology improvements certainly help those endeavors becoming possible, making the whole process easier and much faster.
Establishing an eCommerce startup business can be one of the most lucrative ventures of the present. Choosing the best platform to manage your eCommerce store is the key decision which majorly determines how your business will develop. In this article, we present you the best eCommerce platforms for startups that will guide you on how to scale your business and use all the benefits of upcoming trends in eCommerce.
Safex - The World Marketplace
Safex World Marketplace is a blockchain-based eCommerce platform powered by Safex that provides its users with great trading conditions and advanced features.
Key benefits of Safex Marketplace, a blockchain-based eCommerce platform:
Worldwide product placement
The World Marketplace is operable worldwide without location-based restrictions. Anyone can place offers for his or her products and services. The app is simple to use, and you can make your offers directly visible on The World Marketplace without the necessity to run a separate website or server. Trading on the World Marketplace is a perfect option for unbanked groups of people or those who don't want to have connections or conduct business with banks. Since cryptocurrency is the key means of payment, Safex Marketplace overcomes all complicated and expensive payment methods facilitating cross-border transactions and provides its users with possibilities to scale their businesses fast and increase their revenue due to the feature of instant payments.
Drastically lower fees & prices
At Safex global Marketplace, there is no yearly or monthly subscription fee and there are no additional fees to that one of 5%, which is one-time paid per each sale on the market. These lower fees automatically impact the product's final price, opening a better competitive status to the merchant and putting the customer into a beneficial position as well. Furthermore, that 5% fee merchants pay on each conducted sale actually goes back to the pool of users in the Safex ecosystem, allowing Safex Token holders to participate in fair revenue share. In an already highly competitive environment of today's eCommerce businesses, Safex Marketplace stands out as the best eCommerce platform for startups since it offers completely new features for merchants and customers. As a result, it can also target new audiences, which gives startups using this platform a privileged position right from the start.
Broader market and target group
Running an eCommerce store on Safex Market introduces the possibility of addressing the broader market, meaning that your eCommerce business will not be limited to the borders of your local area, state or continent but will be able to easily reach the global market with minimal costs.
Furthermore, your target group will become even broader because you will also be able to address a specific group of people who are from the technologically advanced background and are truly concerned about their security and privacy on the internet. These related concerns can only be addressed and actually solved by the application of crypto-commerce.
High security level and data protection
The key advantages of blockchain technology are the ability to provide users with complete privacy and data protection on the internet and the settlement of transactions in a decentralized manner. Unlike existing eCommerce platforms that are collecting personal and financial data which are often used for marketing purposes, these practices are not possible on a blockchain-based eCommerce platform such as The World Marketplace. As a user, your name, gender, IP address, location and search history are private, while your shipping address is delivered only to your selected merchant. There is no centralized third-party involved that collects and manages all of your data. This results in a new way how blockchain and data privacy are connected.
In order to make online shopping with cryptocurrency simpler, Safex has launched its own cryptocurrencies - Safex Cash & Safex Tokens. Furthermore, using the Safex cryptocurrencies can help you earn even more cryptocurrency because Safex has a mission of sharing revenue with the participants of its network.
Safex Tokens will be necessary for creating a new merchant account on The World Marketplace. Using the available feature of locking these tokens will also reward you with a ratio of the 5% revenues paid by vendors on the Safex marketplace.
At The World Marketplace, online shopping is possible with the privacy-focused cryptocurrency Safex Cash, which enables you to secure all the financial and personal data of yours. Besides of buying it on a cryptocurrency exchange, you can acquire it by PoW mining or by locking the Safex Tokens. These two forms of incentives for networks participants should ensure that miners and holders of the cryptocurrencies have an interest in and will put in effort for the platform to continuously gain more user adoption.
No limitations to the number of products
In an eCommerce store on The World Marketplace, you can list as many products as you wish. There are no limitations or extra expenses tied to them.
Your eCommerce store will be supported with all the features of existing ones. List your products and embed photos of them, provide your customers with in-detail product descriptions, give special discounts and receive reviews for sales.
WooCommerce
WooCommerce is a free WordPress plugin and one of the most popular eCommerce platforms, powering more than 28% of all online stores.
The major benefits WooCommerce offers to its users are:
Easy drag and drop set up of a store
Fully customizable
Great payment solutions for flexible and secure payments such as Stripe, Paypal, Amazon Pay, Apple Pay
An immense plugin and themes base
Marketing extensions
Useful series on eCommerce guides and tutorials
SEO friendly content management
WooCommerce gives a solution to almost any kind of business, whether it is a startup or small to midsize enterprise. With WooCommerce, there is definitely a chance to scale your business quickly.  Although most features are for free, the integration of advanced features is subject to additional costs and gives a variety of new options.
The cost scheme:
Hosting: WooCommerce offers a hosting plan for store owners at a price of $120 per year.
Themes: The cost of paid themes goes up to $100 per year, although there is a variety of free themes.
Store management
Shipping: WooCommerce provides its users with free extensions and paid ones whose price goes up to $108 per year on average.
Payment gateways: WooCommerce Payments is free to set up, and there are no additional monthly or yearly fees. However, there are fees for each transaction made. For U.S. issued credit or debit cards, the fee per transaction is $0.30+2.9%. For all transactions made with credit or debit cards issued out of the U.S., the fee per transaction is $0.30+3.9%. There are multiple other payment solutions and fee costs vary from one to another. However, have this in mind when setting your listing prices in the online store.
Communication, SEO & security
Integration to email services such as MailChimp or some other extension can cost up to $348 per year but also give you an open way to automate email campaigns and boost your sales.
SEO services are provided by Yoast or All in One SEO, and upgraded plans can cost up to $79.
Security is one of the most sensitive questions and top priority questions when it comes to online payments and data collection. This is why every store owner should pay special attention to this issue and put some serious effort into attaining a high security level for its users. Backups, malware scanning and other features cost around $300 per year.
Of course, the grand total of costs is not finishing here. Whenever you want to customize your website or make any improvement, you should know it will cost you plus and that those numbers are not negligible.
Shopify
Shopify is another of the most popular eCommerce platforms, especially suitable for small businesses because of its rich app store that helps its users easily extend an online store's capabilities.
The major benefits Shopify offers to its users are:
Unlimited number of products
A mobile-friendly version of your store and payment checkouts
Full access to HTML and CSS of your store
Optimized for search engines
24/7 support and help centre
Useful resources of the knowledge base
The cost scheme:
The cost scheme is a little bit different compared to other eCommerce platforms. Shopify supports a Basic, Shopify and Advanced Shopify plan, and the prices differentiate depending on the business' size and its needs.
The Basic plan starts with $29 per month. It covers the majority of features, excluding advanced reports, third-party calculated shipping rates and international domains that enable you to optimize your SEO for different countries.
The fee for each transaction made in the Basic plan equals 2.9% + 30¢ USD, and the fee is 2% higher if you use payment providers other than Shopify Payments.
The Shopify plan starts at $79 per month and it covers all the features except advanced reports and third-party calculated shipping rates.
The fee for each transaction made with the Shopify plan will charge the merchant 2.6% + 30¢ USD, and the fee is 1% higher if you use payment providers other than Shopify Payments.
The Advanced Shopify plan starts at $299 per month, and it covers literally all the features Shopify provides.
The greatest disadvantage of Shopify is linked to high fees per sale, which differs for every plan separately.
The fee for each transaction made with the Advanced Shopify plan will charge the merchant 2.4% + 30¢ USD, and the fee will rise by 0.5% if you use payment providers other than Shopify Payments.
Big Commerce
BigCommerce is the best option for small or midsize businesses that strive to enter global markets. There are a couple of very useful features such as multi-language and integration into ShipperHQ for accurate quoting of cross-border shipping.
The major benefits BigCommerce offers to its users are:
Easy integration into Amazon, eBay, Google Shopping, etc.
Support assistance 24/7
Advanced inventory management
High standards for security
Multiple payment solutions
The cost scheme:
There are four pricing plans at BigCommerce that cover different sizes of enterprises.
A standard plan is recommended for online stores with yearly sales of up to $50k. With a monthly cost of $29.5, the standard plan covers everything except Google customer reviews, custom SSL, custom facets (product filtering), price lists, unlimited API calls, customer groups and segmentation, abandoned cart saver, persistent cart and stored credit cards.
The fees per transaction are quite high. For each sale, the merchant will be additionally charged 2.9% + $0.30.
The Plus plan is recommended for online stores with yearly sales of up to $180k. With a monthly cost of $79.95 it is very similar to a standard plan but still covers a few features more, such as Customer groups and segmentation, abandoned cart saver, persistent cart and stored credit cards, which could be very important when scaling the business.
The fee per transaction amounts to 2.5% + $0.30¢.
The Pro plan is advised for online stores with annual sales of up to $400k. It covers almost all the existing features, and it costs $299.95 per month.
The fees per transaction are 2.2% + $0.30¢.
The Enterprise plan is a complete plan, covering all the possible features on the platform. However, the pricing is not publicly available, and you should advise the support.
Final thoughts
Comparing existing eCommerce platforms to The World Marketplace powered by Safex, there are a few key differences we've spotted, and that could seriously impact the tempo of scaling your business.
The key problem with existing eCommerce platforms is that they are strictly centralized types of organizations, led by corporations that generate and control incredibly huge amounts of money and high transaction fees that additionally burden the merchant, simultaneously lowering its revenue.
Don't forget that the transaction fees you pay to Shopify, WooCommerce, Big Commerce, or any other eCommerce platform are added to the fees you pay to a payment provider such as PayPal, a credit card provider, etc. There are too many intermediaries in the whole process, each of one adding fees and increasing the costs and final prices. This is the reason why blockchain-based eCommerce technology such as The World Marketplace by Safex is the best Shopify alternative for a startup which wants to add a new gateway for customers to their products and services at very low costs.
With Safex that is already revolutionizing the way of how eCommerce is done, all those problems can be overcome with a single app - The World Marketplace - fueled by blockchain technology optimized for eCommerce that creates new trading routes and rules. The World Marketplace by Safex can be used to perform completely secure online shopping with cryptocurrency and support small business endeavors with fair trade conditions. This is why we highlight it as the best eCommerce platform for startups.
Read more about eCommerce, try out Safex Market Wallet and follow us on Twitter.