What Is Safex?
What is Safex will provide you with a brief explanation of the Safex project. If you are a beginner, this text is the first you should read to find out more about Safex Marketplace, Safex Cryptocurrencies, and the Safex Blockchain.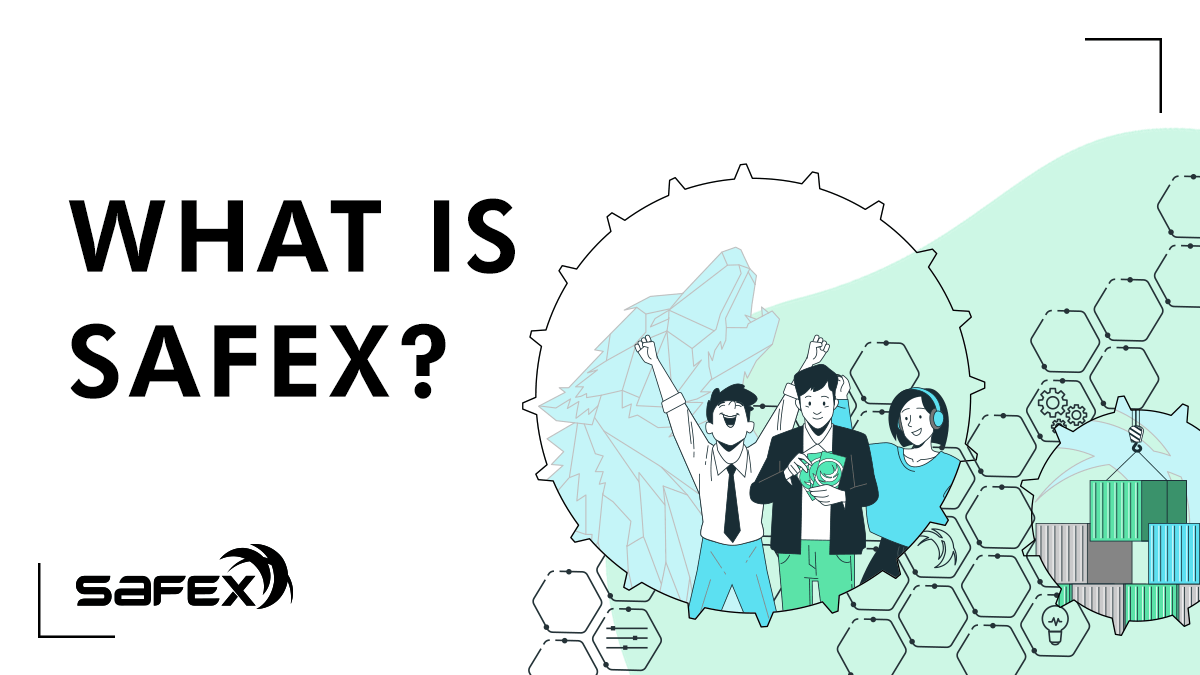 Safex is a decentralized open-source protocol that works as an eCommerce platform - on its own blockchain, with its own cryptocurrencies. Safex is extraordinary because of the embedded Safex Marketplace.
The blockchain, which is the foundation of the marketplace, is called Safex Blockchain, and the cryptocurrencies that are used are called Safex Cash (SFX) and Safex Token (SFT). At the core of the name, as you can guess, the word "safe" alludes to a safe and reliable way of participating in the online environment. The latter part of Safex is derived from the word "exchange" which indicates that the protocol should primarily serve as a tool to trade goods and services.
Safex is the blockchain engine for eCommerce, working in an infallible and synergetic way, powered by the community.
Let's make it crystal clear:
Safex Marketplace is a platform for buying and selling high-quality goods and services. Anyone can make an account and offer their products and services or purchase offers from other merchants. Safex Marketplace is the next generation of eCommerce, where privacy is the most crucial segment of it. Don't forget: This marketplace is decentralized, which means anyone participate in the future of eCommerce. All you need to access this marketplace and interact with the Safex blockchain is a Safex Wallet (App) which is extremely easy to use.
Safex Cash (SFX) is the exclusive medium of exchange on Safex Marketplace. All the goods and services on the Safex marketplace are paid for with Safex Cash only. Safex Cash is a proof-of-work mineable cryptocurrency, and anyone can mine it with their home PC, mine it with a CPU mining rig, buy it on a cryptocurrency exchange, and earn it as revenue share from staked Safex Tokens (see below) or by selling goods on the marketplace. Safex Cash is unique because of its remarkable, egalitarian S-curve emission. That means that the development team spent extra time thinking about the future of this cryptocurrency and how also miners who are joining the network at a later stage can be fairly rewarded.
Safex Token (SFT) is the second cryptocurrency used on Safex Marketplace. Safex Token has the following utility functions: It's used to create merchant accounts on the marketplace, and to earn revenue share by staking it. This way, you will be able to passively earn from any sales that take place on the protocol. Safex Token has a limited supply, and you can not mine it. Therefore, you can only buy it on cryptocurrency exchanges.
Safex Blockchain is the foundation of the Safex ecosystem. This blockchain is provides privacy features and security. All the transactions are recorded on it, however, no one can see your transaction histories or address balances. It features one-time addresses and ring signatures. That's how Safex is stepping up against hackers, data collectors and promoting the idea of privacy.
Safex Wallet or Safex App is software that serves as a super-wallet. With such a wallet, you can manage your Safex Token and Safex Cash balances and send them to someone or receive them. Also, you can stake Safex Tokens and passively earn from the sales activity on the marketplace. You can create a merchant account, list your products, communicate with buyers (or merchants), and either sell your products or buy available products, all protected by Safex Blockchain.
The first wallet application that enables the use of all these functionalities of the Safex Blockchain is Safex TWM Wallet by TWM, Inc. Currently, this application is still being developed in order to be able to onboard an increasing number of users in the future. Try out the latest version of this Safex Wallet by downloading it from here. If you need help and tips to start using it, follow this guide.
This was a brief introduction to Safex. Read more about Safex in Safex Basics.
Visit out Page on What is Safex.