How do Online Marketplaces Make Money?
Although online marketplaces now come in different types and sizes, there's one thing they all have in common - they use one of the already established monetization models.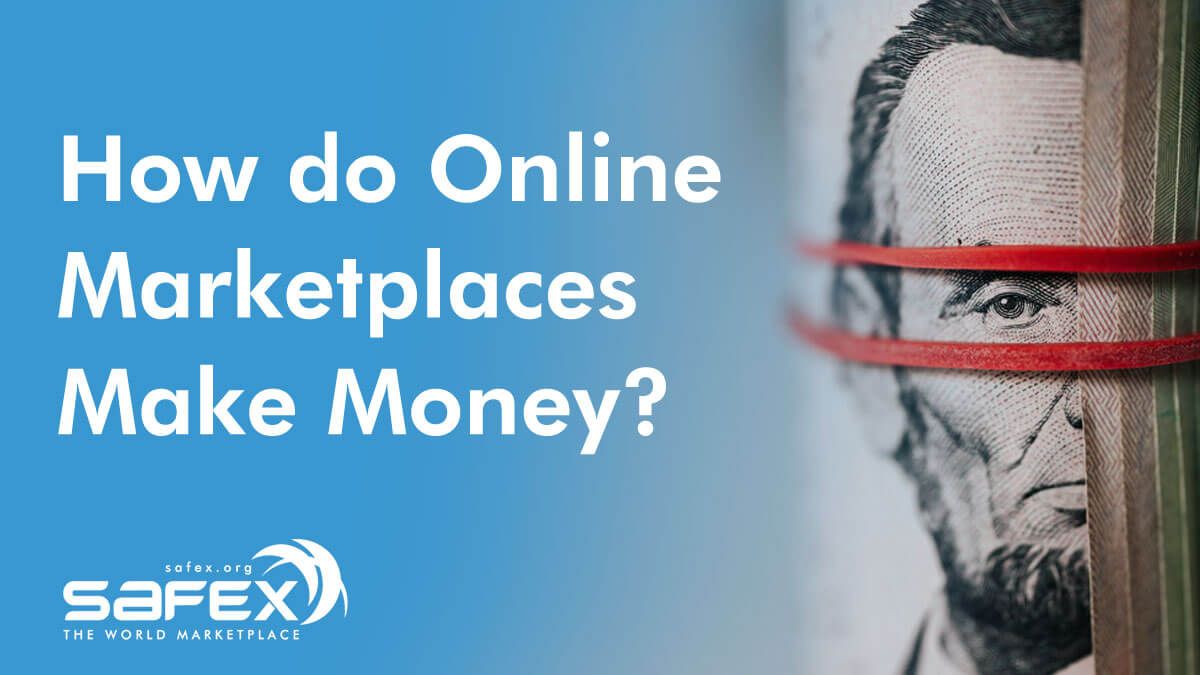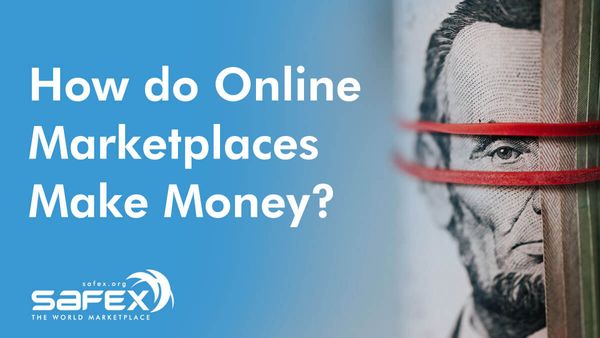 From the moment they were born back in the 90s, online marketplaces have always been bold, big, and long-term initiatives. Each year we see preexisting online marketplaces growing significantly, increasing their revenue and improving their businesses. On the other hand, individuals moving from brick and mortar to online typically choose between eCommerce vs. online marketplace. And, for most of them, opting for an online marketplace is a good starting point since it requires fewer investments and enables them to showcase their products virtually in the blink of an eye.
When we look at the most prominent online marketplaces in the industry, we can quickly conclude that they're all making astronomical amounts of money year after year, even though they're just a third party in the transaction process between the vendors and the customers. If that leaves you wondering how exactly do online marketplaces make money, then stay tuned because, in this article, we'll cover the main monetization models most marketplaces use.
Subscription Model

For those looking to have reliable insight into the potential revenue in a month, the subscription model is probably the best choice. A marketplace owner receives money from the users monthly or yearly. The owner can either charge merchants, customers, or both. The advantage of this model is, as we mentioned, predictable revenue in a certain time frame. However, since the owner charges money in exchange for access to their online marketplace, it's essential to provide enough value. Subscriptions are usually presented in basic/prime/premium or bronze/silver/gold offers. The owner needs to set a price that's not too high (to attract more users) and not too low. New online marketplaces can also use free trial offers to lure their users and give them a chance to see what each offer brings.
Commission Model

The commission model is probably the most popular one among online marketplaces. The owner charges a flat fee or a percentage for every transaction made on their online marketplace. Once again, the owner can either charge merchants, customers, or both. Some of the biggest names in the industry, such as Amazon, eBay, Etsy, Uber, etc., have chosen this model - obviously for a good reason. Since marketplaces that use this model wouldn't make revenue without the transactions being made on their website, it's in everyone's best interest to provide valuable services for their users. The model also works well for a b2b online marketplace.
Although determining a fee and asking vendors to agree to it appears to be an easy task, it can get quite challenging; marketplace owners need to decide whether to charge a percentage, a flat fee, or both. In addition to that, they sometimes need to set different prices depending on the product type. Lastly, they're often unable to predict their monthly revenue, making it difficult to make sound business decisions on time.
Listing Fee Model

Unlike the models mentioned above, the Listing Fee model is used to charge users for listing their products on the platform. It's a convenient model to choose because it treats all the users equally.
Logically, with the growth of listed goods, the marketplace grows as well. On the other hand, vendors know they have to pay a fee for each product they list, so they will make sure to pick their goods thoughtfully. This will benefit the marketplace as well since it will improve the customer experience. It's also essential for marketplace owners to select the right price for the fee; if the price is too low, the marketplace will unwillingly attract the spammers.
On the other hand, some of the online marketplaces are charging high fees for listings. Make sure you research well the alternatives for popular eCommerce platforms before deciding to list any product. Among other benefits, when comparing fees for listings, Safex Market is showing promising results.
Lead Fee Model

The Lead Fee model is used when online marketplace owners charge their users a commission for leads. They can charge a commission for leads that convert, for leads that contact the seller, etc. Leads can include a call, an email, a website visit, or another form of interaction. As online marketplaces already have their marketing strategies, vendors can prevent wasting money this way. On the other hand, marketplaces owners need to set the right price for the lead fees because if they put a price that's too high, merchants won't find them beneficial.
Featured Listings and Ads

This model can provide a considerable amount of additional profit for already established and successful online marketplaces. The owners can offer featured listings and ads to the merchants, who will pay a fee in exchange for more visibility on the online platform. However, as the number of people who distrust ads increases, marketplace owners should aim to promote only high-quality products in their ads and avoid being too persuasive.
Freemium Model

Sometimes referred to as the value-added services model, the freemium model is used when an online marketplace owner offers a "freemium plan" to all their users and offers some fantastic additional features to sellers for a certain fee. The logic behind this model (and what makes it successful) is that marketplace users get hooked by the basic services and then agree to pay for additional services they find beneficial.
This model pretty much attracts the audience by itself. However, to keep the users and gain profit, marketplace owners need to provide the services they're paid for.
Final thoughts
As you may see, the preexisting monetization models have proven to be successful, and there's no need to reinvent the wheel. Still, the fees can vary depending on the marketplace, and some online marketplaces set their prices pretty high to make more money. Vendors who are starting their online business or are looking to save some money may be more attracted to blockchain based eCommerce platforms, such as Safex Market powered by Safex blockchain. Because this platform is decentralized, it's able to offer lower commission fees. Safex is referred to as a protocol and not a company, which best showcases the nature of the project. It favors its users instead of the owners. In addition to lower fees, this platform also provides data and transaction security, making it an excellent choice for people who want to trade online. Download and install Safex Wallet and explore the offers.