E-Commerce Packaging: Best Solutions for Your Store
The packaging of your products which customers buy from your eCommerce store is an important element that has to be well thought out and implemented since it significantly affects your customers' impression of your business. In this article you will learn about some of the best packaging solutions.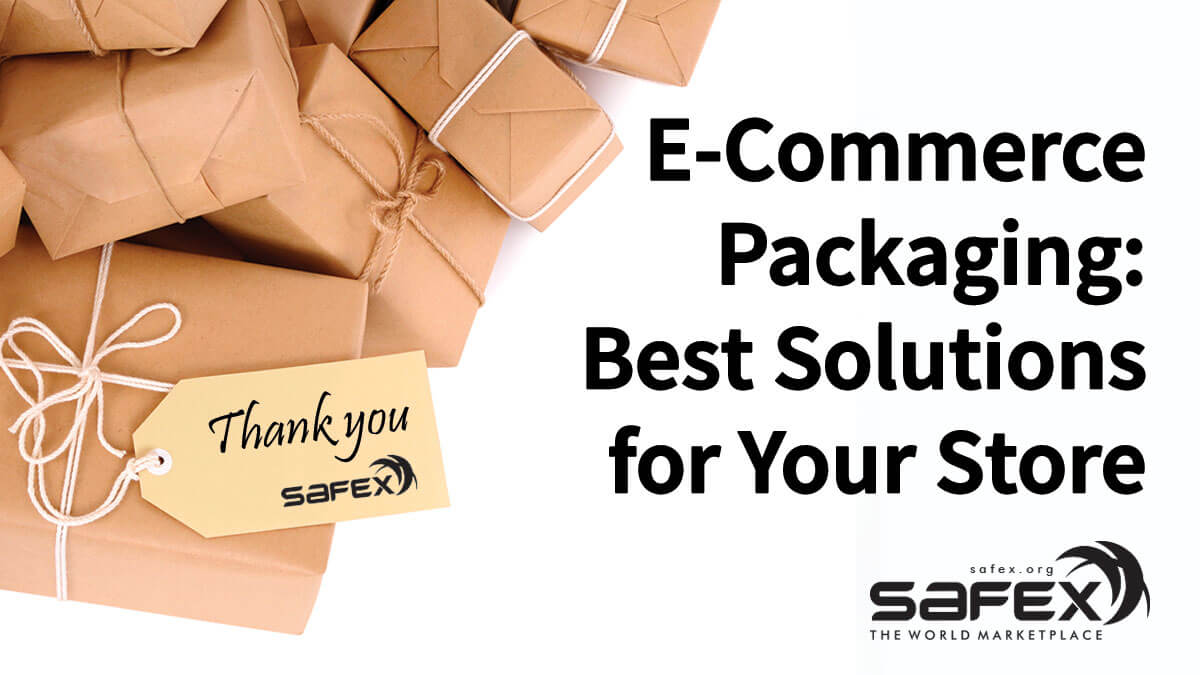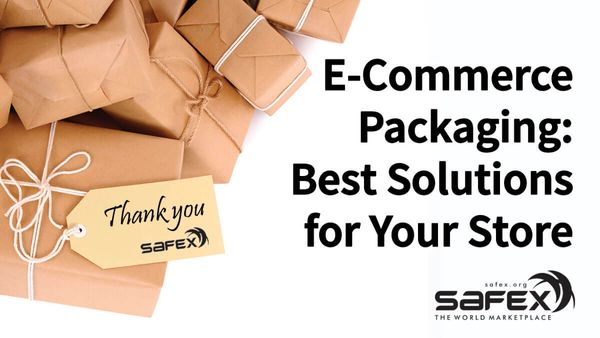 Ever since the early beginnings of eCommerce in 1991, packaging solutions have been continually evolving and adapted to improve the customers' experience. The way we shop has significantly changed last year and since then, eCommerce packaging has gained value. Shopping in retail stores is all about the products and their in-store arrangements. Customers can get an overall impression of a product by touching it, trying it out and asking the vendor about it. On the other hand, buying in online stores that can also be based on blockchain technology disables people from having a sensory experience and only allows them to choose products based on pictures and written descriptions. Therefore, having a suitable eCommerce packaging solution in place can play a significant role in the relationship with your customers, and providing them with a proper unboxing experience can increase your revenues and sales.
First of all, let's see why packaging solutions are so important:
They can lower the rate of eCommerce returns by preventing shipping damages.
They can reduce shipping costs.
They can increase your brand identification.
Last but not least, they will increase your customers' satisfaction.
You can choose between utility and branded packaging. Utility packaging is a plain brown box or an envelope that protects products during shipping. Branded packaging has the same purpose but it is also colorful and includes logos, texts and labels. This option is preferred among customers.
Different types of packaging
Before you get to the fun part of designing your eCommerce packaging, you will have to choose the suitable packaging style for your product. Firstly, you should consider the size and the type of your product, and then opt from one of these:
Roll end tab lock corrugated boxes. These are sturdy, well-sealed and make products easy to unbox. They are one of the most popular packaging solutions because of their durability properties and the unboxing experience. They are also great to use for beauty products. Similar to them, roll-end tuck top corrugated boxes can be folded easily. The top ensures closure but can still be opened smoothly. They are ideal for clothes, electronics, catalogs, etc.
Regular slotted corrugated boxes are suitable for heavy items that need extra support during shipping. They require manual taping which can be an excellent opportunity to use special tapes with your logo on them. They will seal and protect the box while advertising your brand.
Shipping poly mailers are usually made from polyethylene which makes them tear-resistant and waterproof. They have a self-seal strip, so they can be closed quickly. Poly mailers are lightweight and very cost-effective but they are only suitable for shipping products that are light to medium weight. They can't provide proper support for heavy or delicate products.
After you have chosen the type of packaging, you may also need to select the thickness of it as well as any protective inserts. When selecting the materials for your packaging, we recommend you opt for environment-friendly ones as people are paying more and more attention to ecological issues. This option will certainly improve your company's image while reducing the environmental footprint. That way, you will be in a win-win situation.
When it comes to infills for your packaging, you can use such to protect and organize your products. They also offer a higher-end unboxing experience. Once again, choose the materials wisely and stay away from styrofoam, bubble wrap, etc. Choose bamboo or wheat straw instead.
Design of packaging
If you have decided for utility packaging, it does not mean you should leave it plain and dull. Instead, use the branded tape we mentioned earlier, add ribbons or stickers to personalize it, and it will make a difference. However, if you have chosen a branded packaging, you will have to design it thoroughly, and that's where the fun starts! For instance, you should select the proper printing method for your eCommerce packaging. There are two most common methods of printing:
Digital printing works pretty much the same as regular printing. The ink from the printer transfers directly to your packaging. It is less expensive than other printing methods and most suitable for low quantity orders. However, we advise you to opt for simplicity when printing this way because too many details or colors can fog your artwork's quality. You can choose between using no coating or a gloss varnish that provides a semi-gloss effect.
Offset printing is usually used for printing large quantities of magazines, brochures, high-quality boxes, etc. This process is more complex than digital printing. Its setup costs are pretty expensive which is no surprise since it provides gloss and matt lamination coating, foil stamping, spot UV and other finishing capabilities. We advise you to opt for this one if you have high quantity orders.
When it comes to your eCommerce packaging design, it is essential to brand it properly so that your customers can recognize it from miles away. Think about colors that represent your brand and your logo which should be visible on the packaging. While doing so, you should also keep your target audience in mind. Not having a specific target audience is one of the most common eCommerce marketing mistakes. Additionally, you should display information about harmful chemicals, hazards, user instructions and your products' benefits. Make sure to be transparent to gain and keep the trust of your consumers. Lastly, don't forget to design the boxes' interior because it is just as important as the exterior.
Custom inserts
We mentioned protective inserts earlier but have you thought about promotional inserts? Adding personalized notes and coupons can create a memorable unboxing experience for your customers. You will probably find some of these ideas helpful:
"Thank you!" - notes are excellent for achieving brand awareness and customer loyalty. By adding your customers' names, you will make them feel closer to you, and demonstrate how much you respect and value them. Plus - they are anything but costly.
Promotional inserts and coupons can motivate your consumers to continue buying your products, so think about using your eCommerce packaging as a marketing tool as well. You can create special coupons available only to those who have already purchased your product, which will make them feel extra special.
A bonus gift or a sample can offer your customers an insight into your newest products. You can also give them a sample of a product similar to the one they purchased. Who doesn't like a surprising gift?
Final thoughts
If you read our article on how to build an online store and have already established one, designing your eCommerce packaging should be your next step. However, there are many things to consider, so find enough time to think through every necessary step until you have found the perfect solution. We recommend using a prototype first to ensure that it can reliably secure and protect your products during the shipping process. Don't be shy! You can make more than one full prototype and ask friends or the community what they think. The cryptocurrency community is made this way: members are asking and receiving feedback so they improve themselves and their products. That's why you should consider listing your products on an eCommerce platform based on blockchain. Safex Marketplace has an amazing crypto community that will help you list products, gets feedback, free marketing, a who knows what else.