E-commerce marketing mistakes to avoid if you are new in the business
In order to run a successful eCommerce business it is crucial to avoid the major eCommerce marketing mistakes regarding the design of your website, your marketing strategy, interaction with customers and others. The aim of this article is to help you scale your business and increase your revenue.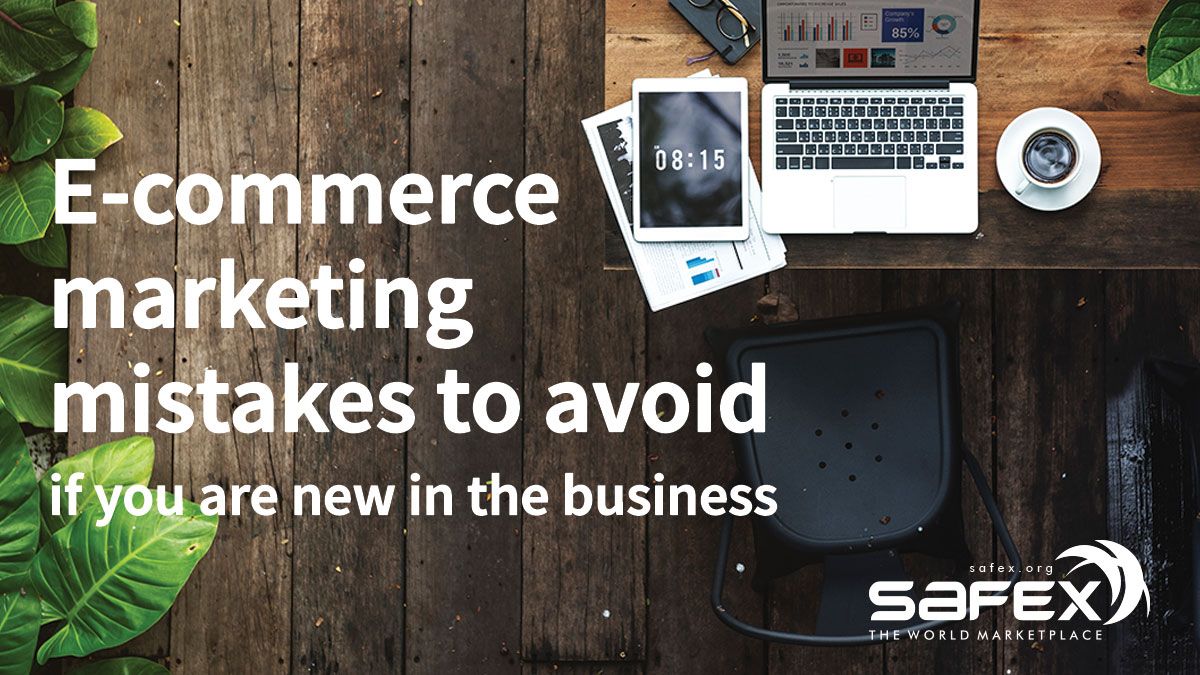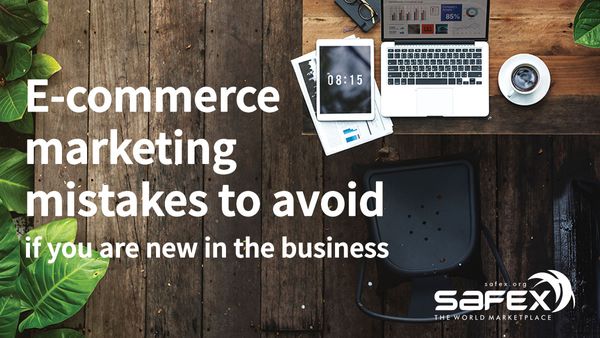 Starting an eCommerce store might be a very lucrative business venture if you do it properly. However, the statistics show some numbers that might not seem very supportive.
Did you know that 90% of eCommerce startups fail within the first 120 days, while only 78% of eCommerce companies survive the first year of business?
One of the main reasons for these poor results lies in the fact that 37% of eCommerce businesses have not developed or performed an online marketing strategy, while 35% of eCommerce businesses struggle with a lack of web search visibility.
This is the reason why we decided to present you with a list of the most common eCommerce marketing mistakes and how to avoid them successfully if you are new in the business and need a piece of advice on how to build an online store.
Absence of business goals
Like any other business, starting an eCommerce business requires a business plan and business goals set. Prioritization of business goals will, in many cases, direct your business endeavors and decisions, enabling you to identify potential mistakes and threats faster and avoid them successfully. Missing to set measurable and long-term business goals means that you don't have any financial or marketing plan and that your business is left to the mercy of your online store's random visitors.
Missing to set the purpose of an eCommerce business, not knowing who your customers and what your core products are, and what to focus on are major eCommerce marketing mistakes that could cost you dear.
Choosing the wrong CMS platform
Choosing the right CMS platform for your eCommerce business is a crucial decision that can affect your business endeavors in so many ways.
Before making a final decision on which CMS platform to build your eCommerce business and online store on, make sure that the platform will be capable of scaling your business the way you expect.
Here is a list of the most common eCommerce marketing mistakes people make when choosing a CMS platform:
Neglecting the fact that certain updates are not user-friendly and require additional coding.
Missing to check the possibilities of integration with a back-end software such as inventory, CRM, customer service and shipping tools.
Omission to estimate if the CMS is suitable to support your online store after the business has been scaled and is ready for the next stage.
Overlooking the total costs of maintenance such as monthly subscription fees, additional transaction fees, etc.
Missing to check if a specific CMS is supporting automation processes.
Complex checkout process
According to Baymard Institute, in 2020, the average cart abandonment rate was 69.80%. This incredibly high rate resulted from a bad user experience and complex checkout processes, which is one of the typical eCommerce marketing mistakes.
Customers expect one-click procedures. Otherwise, they will experience it as a waste of time and leave the cart without finishing the purchase - and every abandoned cart is one customer lost to a competitor.
Here is the list of the most common mistakes of a too complex checkout process and how to make it as simple as possible.
Mandatory registration
According to the Baymard Institute report on cart abandonment reasons during the checkout process, 34% of respondents have said they abandoned the cart because they were requested to create an account.
Obliging your new customers to make a registration on your eCommerce website and create an account could be a mistake if it is required too early. They could feel insecure about providing their personal and financial data, such as credit card numbers, so they might rather abandon the cart and look for the product somewhere else.
The solution for this problem is providing your customers with multiple registration options to choose from. Consider the possibility of finishing the registration process by allowing the use of their social media or email accounts or to complete the purchase in a guest mode. In this way, they will be able to finish the purchase easier and faster, and certainly feel more secure.
Too many checkout steps
Having too many checkout steps and pages may lower customer retention and increase the cart abandonment rate. The checkout process should be organized on a single page if it is possible. Also, adding a progress bar so your customers could visualize the stages of the purchase progress can be a handy feature.
Improperly organized checkout process
The checkout process requires a particular structure that will organize it logically, meaning you should not ask your customers to provide their payment data before giving personal and shipping details. Asking for the payment related data too early will not lead to a finished purchase, it will only help increase your abandonment cart rate.
Another crucial eCommerce marketing mistake is not showing information properly, and this is especially important for shipping rates that directly affect the final product's price. Hiding the shipping rates or adding them only after the product is put in the cart will risk finishing the purchase and your brand reputability. Improving shipping costs transparency should include accurate and in-detail information regarding all additional costs and your shipping policy.
Lack of different payment methods
Enabling different and alternative payment methods other than credit cards, such as PayPal, Apple Pay, cryptocurrencies and others, may influence your customers to feel more comfortable and secure in the eCommerce environment, which will lead to more finished purchases as a consequence.
Poor eCommerce website design
The users' expectations of a modern eCommerce website's design require a simple structure, easy navigation, fast-loading speed, multiple search options, security and mobile-friendliness.
All of the different elements like graphical design, compatibility with multiple devices, pop-ups or call-to-action should meet the users' expectations and fulfil the requirements of a great user experience.
Poor product presentation
Since there is a lack of physical contact with the offered products, an eCommerce store should pay close attention to creating product presentations that will conjure the product quality, size, characteristics, materials, etc.
Professional photographs, videos, tutorials, the use of virtual and augmented reality and every process that could enhance the product's description to the user is more than desirable.
Lack of understanding users' needs
Many eCommerce businesses start ventures with simple product listings and eagerness to beat the competition. Missing to understand the users' needs, expectations, and requirements over specific products may be critical factors for not attaining the so wished success.
Instead of copying your competitors and introducing price reductions, try to really understand your customers' need and plan out a strategy to fulfil them. This long-term strategy is the foundation of a sustainable business model that will certainly increase your eCommerce revenue by segmenting your product offers and selling the right product to the right customer.
Marketing plan
Matching a marketing plan with a business plan is a must when running an eCommerce business. Relying on a proper marketing plan can help you lead your sales and fulfil your business goals. A marketing plan should include all available media channels - self-owned, paid or earned - and support them with relevant content such as emails, blogs, social media, or push notifications. SEO techniques and strategies that will rank the website high in search engines and drive traffic to a particular website is another must-have for a highly successful marketing.
Every piece of the content should be corresponding to your users' needs, meaning you will have to create personalized content segmented for each customer group.
There are multiple marketing tips and advice on how to market your eCommerce business which you should consider when creating a marketing plan for an eCommerce store. Insufficient planning and marketing investments lead to a lack of user traffic on an eCommerce web store. Those are recognized as the greatest online business problems and the main reasons those businesses fail. The solution is to set up a marketing plan that will include advanced planning, targeting the right audience, delivering the right message and boosting brand awareness across different channels.
No customer support
Online shopping implies some different user habits compared to the traditional way of trade. This traditional way would suggest that all the questions and queries are happening before a customer makes the final purchase. In contrast to this, questions most commonly come into play after the purchase is made in case of an online environment. Considering your customers' needs, habits and expectations, this means that your eCommerce business definitely needs customer support that will provide impeccable service and can answer all of the customers' queries, complaints, etc.
Not establishing a customer support department can lead to poor reviews of your products and further consequences such as worse ranking positions in search engines and a bad reputation of your brand overall.
How can blockchain-based eCommerce technology help you overcome major eCommerce marketing mistakes?
Safex global Marketplace is an eCommerce platform powered by Safex, established on the principles of decentralized blockchain-based eCommerce technology. It allows its users to overcome many of the major eCommerce marketing mistakes and become a part of the new way of Crypto-Commerce.
Compared to already established traditional eCommerce platforms, eCommerce blockchain technology makes the whole process of building an online store much simpler.
No risk of making a wrong decision
There is no risk you will choose the wrong CMS platform and not scale the business in the way you plan. The World Marketplace supports you with a brand new business model that will simultaneously boost your business and help you overcome your competitors. Few people estimated an eCommerce blockchain-based platform's potential and realized that eCommerce's evolution is already happening. Take this opportunity!
There is also no risk that you will choose a bad website design because you will not need a website at all when using The World Marketplace app to display your offers.
Innovative payment method
Another benefit The World Marketplace provides is the integrated cryptocurrency payment method that will save you from all the complicated checkout processes, create an impeccable user experience, significantly reduce your costs and consequently increase your eCommerce revenue.
The World Marketplace has all the features of a traditional eCommerce platform, which is why we highlight it as the best alternative to Shopify. At The World Marketplace, you can present your products, make descriptions and communicate directly to your customers, providing them with all the answers and the best possible customer support.
Data security & protection
Of course, the major advantage of a blockchain-based eCommerce platform is the security of your customers' data. Since the World Marketplace is a privacy-oriented eCommerce platform, it means that customers won't be required to provide any of their personal or financial data to a centralized third-party. It also means that users won't be exposed to any controversial marketing strategies that use customer data to boost sales and inspire them to shop more.
Safex World Marketplace - powered by Safex - introduces the future of eCommerce. With a simple cryptocurrency shopping process and a specific audience you will address, your product will easily find the way to its customers, making it a perfect opportunity for small merchants to overcome the competition and scale their business.