E-Commerce Business Plan Tips That Will Change the Way You Look at Selling Online
In order to have a realistic chance to succeed with your eCommerce business, you need to work out a proper eCommerce business plan and act out accordingly to it. In this article, you will learn about the key topics and questions that your business plan should cover and provide answers to.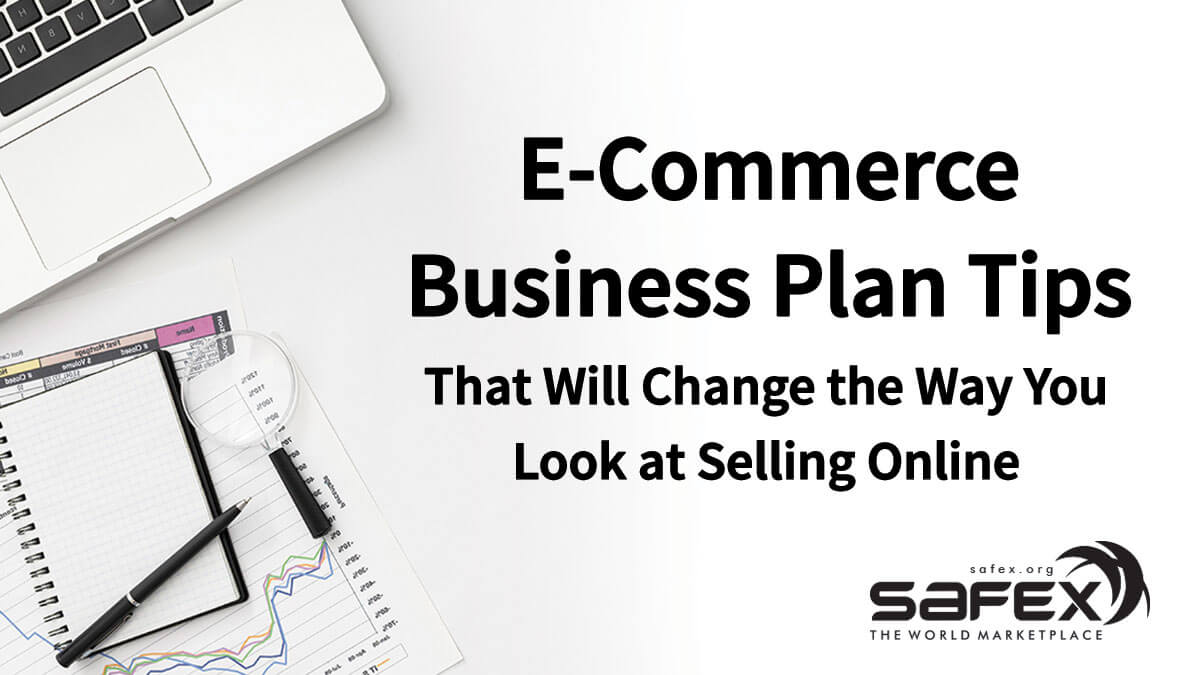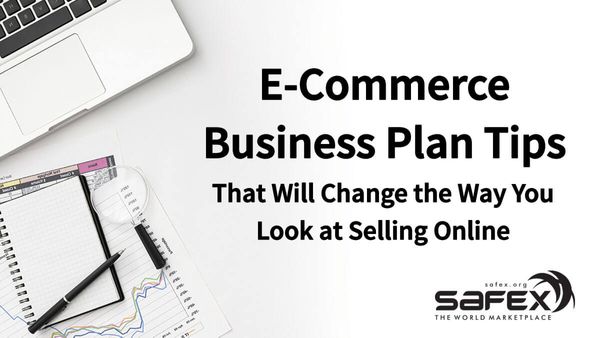 Starting a business without a plan, pre-set goals and a budget is a good way to ruin even the best business idea. To make sure your business will succeed, whether you're just starting your business odyssey, look for investors or want to scale it, you need to develop a business plan that will give the best orientation for attaining your goals. For this reason, we decided to provide you with an idea of how your eCommerce business plan should look like and which indispensable elements you should definitely include in it.
What Is a Business Plan and Why Should You Have It?
A business plan is a roadmap that describes your business and the goals to be attained. It will help you clarify your growth plans, set financial needs and introduce your business idea to banks, investors, institutions or any other third-party that gets possibly involved.
Furthermore, a business plan is a document that identifies, analyzes and describes all business opportunities in detail while examining the economic, financial and technical feasibility of those. A business plan should also include all the strategies and procedures necessary to transform the business opportunity into an actual business project.
The best way to construct the plan is going step by step, defining your business concept, goals and possible ways of how to fulfil them. Here are the essential elements every eCommerce business plan should contain.
Executive Summary
The executive summary is a starting point of every eCommerce business plan that concisely describes the core of your business idea and vision. It should not exceed one page, and it should provide an explanation of the following:
Business description: Concept, goals and vision.
Product description: How your product differs from other similar ones on the market.
Target market: Who your ideal customers are.
Marketing strategy: How you will reach your customers in order to sell them your product.
Finances: What is the current and projected financial state?
The team: Who are the people who will help accomplish your plan?
Company Overview
This section of the eCommerce business plan should provide an answer to the following two fundamental questions: Who are you and what are you planning to do?
In this section, you should describe your business structure, the type of ownership in your company, industry, business model, vision, mission, value proposition and the team in charge of execution. The highlight of this segment should be a description of your business goals in the short and long-term.
Market Analysis
The market can boost or break your business. For that reason, you have to set your target market carefully, meaning you have to present your product to the customers who need it and are ready to spend their money on it. This is why a market analysis is a crucial part of any business plan.  Conducting an analysis of the market implies that you will research your business position, competition and potential customers for whom your product will be a perfect match in detail.
Moreover, this research should include the analysis of the market size, or more precisely, an estimate of how many people will be willing to buy your product. This will also help you identifying your ideal customer profile, which is crucial for your future marketing endeavors. Knowing who your customer is - based on demographic and other parameters - will enable you to target them easier and place your product with more success.
Customer Segmentation
This part of the eCommerce business plan should be focused on defining your ideal customer persona, which is a fundament of every marketing plan. The details you should include while setting your ideal customer are:
Location - where do they live (city, region, state, country)?
Age range - are they millennials, middle-aged, or belong to any other certain age category?
Education level
Job position
Earnings
Ways of spending their free time
Technology they are using
Values, beliefs, opinions
Of course, this list will differ depending on the type of product or service you offer and the customers' interests that your product covers.
Competitive Analysis
No matter how innovative your product or service is, you will always have competitors, and you should always be aware of how your product or service is rated compared to theirs.
The first step of this analysis is making a list of your direct and indirect competitors and identifying the best aspects of their products. This list will help you differentiate your product and spot the potential needs of the market, which will help you to increase the quality of your product.
Marketing Plan
A marketing plan is an essential tool that defines how to market your eCommerce business, acquire new customers and present your product. This plan should be based on your customer persona, meaning you should place your product a way that it will fit your ideal consumer the most. The fundamental and basic elements of every marketing plan are:
Product price
Type of product
Promotion channels
Place where you will sell your products
Logistics and Operation Plan
This part of the eCommerce business plan is especially important for eCommerce businesses whose workflow crucially depends on the supply chain. Remember that online companies can not operate if they don't have a developed delivery network that will put the product into their customers' hands. Here are the focal points in this part of the plan:
Suppliers - who supplies your business with raw materials or where is your product manufactured?
Production - what time is needed to manufacture the products, and how is the shipping organized in terms of delivery time?
Facilities - where will you and your team work?
Equipment - what equipment will you need to operate your business? This includes everything from papers to computers and all other tools needed for business operation.
Shipping - how will you deliver your products to the final customers?
Inventory - how and where will you store your products, and how you will track the inventory status?
Financial Plan
Financial feasibility is a crucial point of every eCommerce business plan. No matter how good and innovative your idea is, in case there is no positive financial reaction, it won't be sustainable. So, when creating a financial plan, don't forget to include an income statement, a balance sheet and a cash-flow statement that will help you track your business development and react if there is a need to do so.
The financial plan should explain the revenue sources and expenses over a given time and the profit or loss your business reported during that time. Furthermore, you should list all your liabilities and business assets in order to show your business equity.
Final Thoughts
Although the online business model is considered an innovative way of operating without which any serious company should not imagine its existence in the 21st century, don't forget that only really authentic ideas and business models have chances to work out well.
The future of eCommerce is already reshaping with innovations being developed such as blockchain technology for eCommerce. An example for a blockchain-based application that makes direct peer-to-peer trade with cryptocurrency become reality is Safex Marketplace powered by Safex. Here, shopping with cryptocurrency is already possible, presenting a brand-new business model that helps you to build an unstoppable online store and increase your eCommerce revenue.