Marketing Tricks for Promoting your eCommerce Business
Promoting and building an online store is a mosaic of numerous interconnected activities. As blockchain-based eCommerce revolutionaries, we want to give you tips on how to market your eCommerce business. Our list of marketing tricks will help you to put your eCommerce web store to the next level.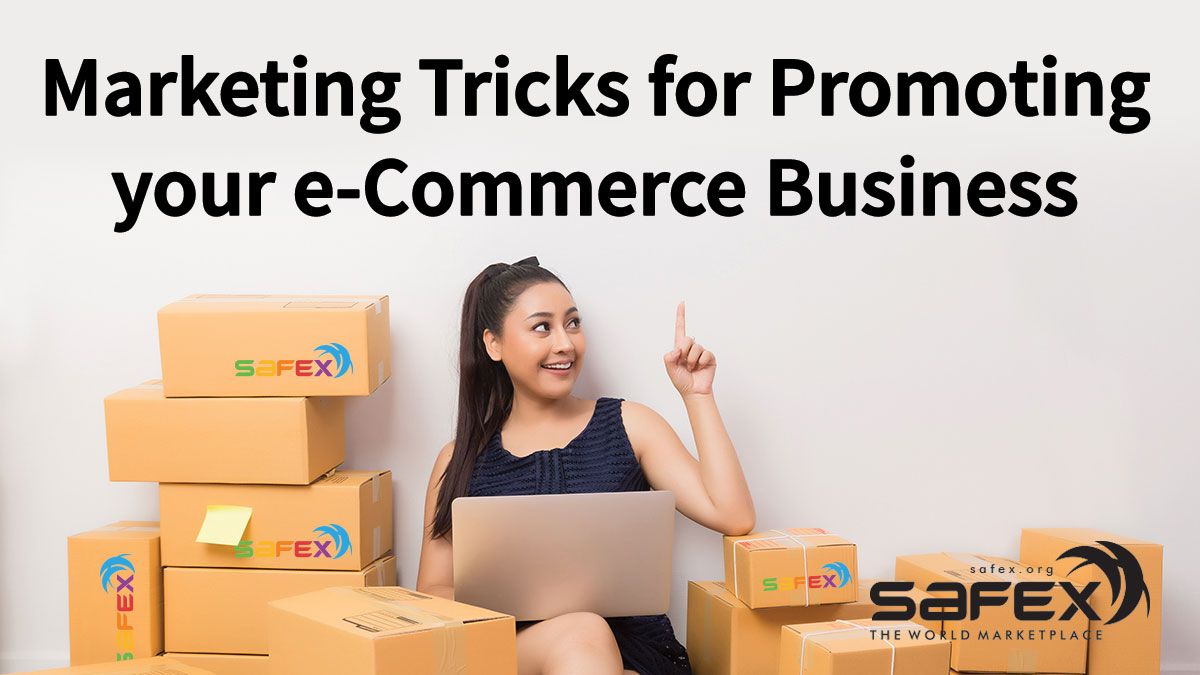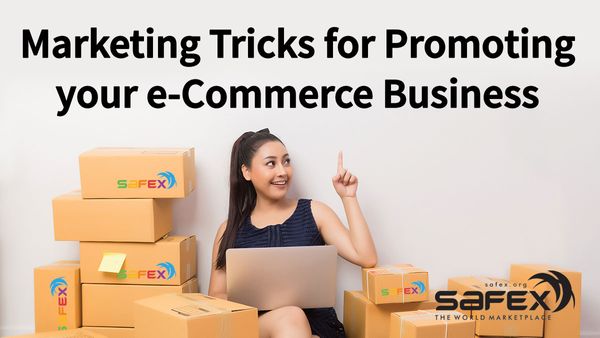 Promoting and building an online store is a mosaic of numerous interconnected activities. As blockchain eCommerce revolutionaries, we know the best eCommerce marketing strategies to reach your target customers and get your products into their subconscious. Here's a list of our favorite eCommerce marketing tricks for promoting your eCommerce business and a valuable guide on how to market your eCommerce business.
Extracting the power of email marketing automation
The first trick to promote your eCommerce business is to use personalized good old email marketing. For example, users of the eCommerce platform Shopify can easily use this tactic by installing apps like Woohoo. You need to know that tone, subject line and clickbaity words might trigger spam filters, and your emails may not reach your customers and lead inboxes as a result.
Tanya Yablonskaya, an eCommerce industry analyst at software development company ScienceSoft, stated that personalization means in-detail research on customers' purchasing habits, which will help you to better interact with them throughout the shopping process.
"Of course, excellence in the art of personalization comes with practice: The more you experiment and track the success of your tries, the more understanding of your customers you gain and you can talk to them more effectively after that.", she said.
The best benefit that email automation brings is the possibility to exactly segment the subscribers, considering their interest in a specific product or stage of the buyers' journey.
Sending the post-purchase follow-ups and targeting the buyers who haven't finished their purchase and abandoned the chart are two of the best-resulted strategies when we talk about how to market your eCommerce business.
Post-purchase follow-ups are the best way to prolong the communication with your customers, showing them that you care about them beyond the sale. This is a great chance to ask them about their opinion on your product, or even ask them to write a review for you on a website,  on social media channels or Google.
Cart abandonment and unfinished purchases are the greatest problems of eCommerce businesses. According to the Beymard Institute, the average cart abandonment rate is 69.89%. The reasons for such a high cart abandonment rate differ, and here is what the survey respondents have marked as the most problematic ones:
56% of survey respondents did not finish the purchasing process because of extra costs like shipping costs or taxes.
34% of the respondents stopped the purchasing process at the moment they were required to create a user account.
26% stated that they left the website because the checkout process was too complicated for them.
17% of respondents highlighted the lack of trust when it's time to provide personal data or credit card information to an eCommerce website.
6% of survey respondents claimed to have abandoned the cart because of not enough payment methods.
The most effective way to improve those terrible results is by incorporating your email campaigns into the abandonment cart recovery strategy which will result in an increase of 17.6% in conversion rates.
The wide use of social media
While email marketing undoubtedly has the most potential to provide you with better conversion rates and the highest ROI, it cannot reach social media's potential virality. With billions of users logged in regularly, social media giants like Facebook, Instagram and Pinterest are a fantastic source of potential customers or subscribers. The social media channels still stand for the best method to increase awareness around your brand.
The eCommerce industry has tremendously benefited from social media channels. Since the physical contact with the product is cut, eCommerce stores strongly endeavor to visually present their products in the best way possible with a final aim of enticing customers to make the purchase. Photographs, videos and even augmented reality can help to capture the customers' attention and make the purchasing experience easier as well as more realistic.
Social commerce is an additional benefit social media channels can bring to eCommerce websites - providing the possibility of integrating an online store on the social network itself such as Facebook, Instagram, Pinterest or Snapchat, targeting the mobile phone users, and leading the customers directly to an eCommerce store. It is estimated that the social commerce market has increased up to 34% in 2021, while 30% of users have declared they would buy a product directly from any of the mentioned social media platforms.
In this way, social media channels are helpful for eCommerce businesses by providing an additional opportunity to present the products online and inspire potential customers to make a purchase.
Influencer marketing: Finding relevant influencers
Besides ad campaigns, social media channels provide an additional opportunity of how to market your eCommerce business. There are various possibilities of setting up influencer marketing and introducing your product to a specific audience connected to an influencer who targets your product and market section.
The right strategy is, again, a crucial point of a successful influencer marketing campaign. The general concept of influencer marketing is to find the right influencer whose social media profile gathers the audience you want to address. Just because the specific person is doing influencer marketing doesn't mean that it would be the perfect medium to present your product. Every influencer covers a specific niche and when choosing one, make sure to connect with the right person.
One of the most common frequently asked questions regarding influencer marketing is the importance of the number of followers on social channels. When choosing an influencer, inexperienced marketers usually decide to cooperate with influencers with a huge follower base. You should have in mind that the number of followers is not the decisive point of a successful influencer marketing campaign. It is about the community and type of audience the specific influencer gathers on his or her profile. When you want to sell a piano, don't choose to work with an influencer that supports a fashion brand. In this example, it would be better to choose a pianist with an Instagram profile instead who will present and demonstrate the sound quality of the piano. If your targeted audience is made up by youngsters, try to find them and put more effort into TikTok.
The next task is choosing the right channel for influencer marketing. There are several channels which influencers may use to recommend your product, improve brand awareness and increase the prospects of acquiring sales.
Blogs
Youtube
Instagram
TikTok
Depending on your audience, gender, age, location and user habits, you should try to find an influencer who will reach the right audience through the right channel.
Power of content
The content quality is a key point that intertwines and connects all marketing endeavors. Everything created for websites, blogs, social media channels or YouTube channels - whether in the form of text, newsletter, photo or video - is a part of the content. This is the reason why you should dedicate special attention when brainstorming efficient ways on how to market your eCommerce business.
Blogging
Although many discussions were led about whether blogging is dead, the effects it can have to your SEO results, backlinking and brand awareness is unexcelled.
Blog posts about your products and connected subjects to your business on your eCommerce store are an irreplaceable part of the overall SEO strategy. Mapping the right keywords and creating the content in accordance with them can be crucial for reaching better ranking positions in SERP.
Guest blogging is, even in 2021, one of the best-kept strategy secrets. It will help you drive more traffic to your eCommerce website, advance your product's brand awareness, and support your eCommerce website with valuable backlinks that will boost your organic rankings in SERP.
Blog posts can be the perfect material for recreation and making fresh content for other channels such as social media, newsletters or videos. The texts can be recreated into Instagram carousel posts or stories, YouTube or IG videos, or they can be presented in the form of a regular newsletter. Since this tremendous adjustability potential of a single blog post exists, we highlight it as the most impactful content strategy segment.
High quality content will be the best representation of your business approach overall. It will speak in favor of your business attitude, dedication, endeavors, and assure your customers of your brand's trustworthiness and reputability.
Improving of website speed
Since eCommerce websites embed huge amounts of data, it directly impacts the website speed which is recognized as a ranking factor. Therefore, eCommerce brands should take serious steps to optimize their website's speed.
First of all, an eCommerce website must be optimized for all types of devices including smartphones, since mCommerce purchases are estimated to have increased by 33.8% up to a total value of $3.56 trillion in 2021.
Another pertinent point of optimizing an eCommerce store website's speed is optimizing the image sizes since there must be a countless number of them. If not properly optimized, the size of images can negatively impact your eCommerce website loading times, making your customers want to click the "x" button. Insufficiently optimized browsers, plugins and apps can also negatively impact your loading speed, so make sure to improve on these as well.
The necessity of a fast loading webpage is well proved by statistics revealing that one in four visitors will abandon a webpage that takes more than four seconds to load.
46% of users are not getting back to poorly performing and loading websites.
20% of shoppers abandon their cart if the transaction processes too slow.
64% of users who are not satisfied with their visit will choose another shop.
Now, you know the crucial distractors of website speed and how they negatively affect your SEO rankings and user experience, so better start optimizing!
Conclusion
The question of how to market your eCommerce business is one of the toughest ones, and you can successfully resolve it by surrounding yourself and your brand with like-minded people at the Safex community, who will always give you the best and honest recommendations and support online.
Running on The Blockchain Engine for eCommerce, we will help you to scale your business on The World Marketplace - a blockchain-based eCommerce platform where online shopping with cryptocurrency is already possible - which we consider to be the best alternative to Shopify. With simple integration methods, your web store and business will get to the next stage. Follow the evolution of eCommerce and become the pioneer in your industry. Don't look at the future as an observer. Create it!