Why is E-Commerce Order Management Crucial for Success?
Purchase order management can be vital for keeping up with your competition and your customers' expectations.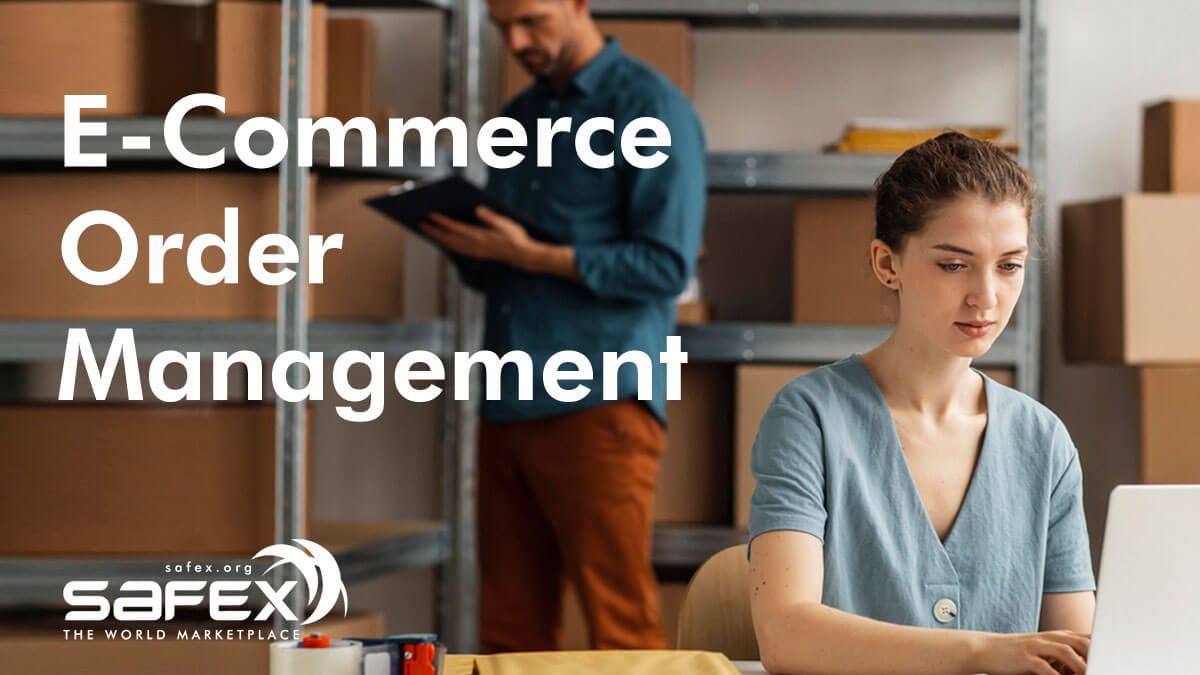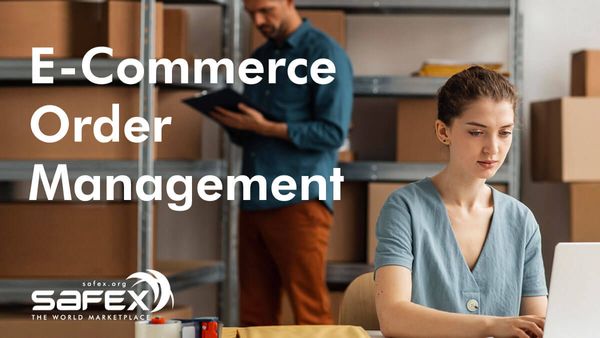 The last years changed eCommerce, as the industry reached rapid growth in sales and an increased number of e-Shops worldwide. Companies that wanted to survive through the crisis had to consider moving from brick-and-mortar to online, which resulted in a crowded and competitive market. Shopping continues to take place online, people feel more comfortable doing it, and eCommerce business owners have to find ways to stay nimble and stand out from the crowd. That's why many of them started selling through several different channels, which can provide them with more visibility and increased revenue. However, expanding on other channels adds complexity to a business, and ensuring automation through proper order management can be vital for keeping up with your competition and your customers' expectations.
What is eCommerce order management?

E-commerce order management is the process of fulfilling and managing online orders, and it includes virtually everything from order routing, printing shipping labels to subscription management and returns. It first relied on manually updated spreadsheets. However, companies who want to stay competitive and survive the crowded eCommerce industry need to implement automation by using order management systems. That way, brands can provide a good customer experience on each channel they're selling on.
How does eCommerce order management exactly work?

With an eCommerce order management system (OMS), you're looking to get your items into the customer's hands in the most efficient way possible. It monitors the journey of each product in a customer's order, from the moment it enters their shopping cart to the moment it arrives at their doorstep. Returns are, as you can now probably imagine, included. Now let's see how an eCommerce OMS works, step by step:
The discovery. The OM process starts even before your customer places an order. Many order management systems can notify you if a customer places an item in their cart. You may even be notified if a customer abandons their shopping cart.
Order placement. Once a customer decides to purchase, the order management system communicates with your office systems to process order details and verify credit card payments.
Order fulfillment. Next, your OMS chooses a warehouse based on its location and the distance from the customer. It then calculates the shipping costs and notifies your staff at the selected warehouse.
Warehouse management. Your warehouse staff benefits a lot from an OMS because it prevents stock-outs and notifies your suppliers if a warehouse needs to be restocked. The staff prepares the order and hands it over to the carrier, who was also carefully selected by your OMS.
Shipping. The system then notifies the customer that their order has been sent and lets them know when the package is expected to arrive. It also enables order tracking, so both you and the customer can find out where the order is at any given point of the day.
Refunds and returns. If a customer decides to return an item and requests a refund, a proper OMS can go a long way when it comes to rebuilding goodwill. By processing a refund request to your back-office systems, it ensures the data is updated and accurate at all times during the process.
Why are eCommerce order management systems important?

It's almost unimaginable for eCommerce brands to grow without an adequately integrated order management system. Customers expect personalized, cost-effective, and efficient order fulfillment, and there's no space for human error. Here's why these systems are so important:
It enables faster delivery. Fulfillment windows are starting to narrow, as the customers now expect products to be at their doorstep within two days from placing an order. The moment your customer places an order, an eCommerce order management system can select the warehouse closest to the customer. It then uses order details to dictate a suitable method of fulfillment. As soon as the staff at the warehouse receive an automated fulfillment request, they can prepare the order and send it via a carrier.
You'll be facing fewer mistakes. When it comes to order management, the fewer manual processes there are, the better. These systems eliminate a significant number of human-caused errors, saving you a lot of time and money.
It allows for scalability. An eCommerce OMS can grow with your company. It will scale as you grow, and you won't have to use a different one every time your company witnesses growth.
It gives you more significant multi-channel opportunities. It's not uncommon for eCommerce businesses to sell on several different channels, including their website, social media platforms, online marketplaces, blockchain-based eCommerce platforms, etc. With so many sales channels, it's hard to keep up with all the orders, fulfillments, and out-of-stock items. With an order management system, you can integrate all the channels you're using and prevent headaches from human errors.
It forecasts and reports stock needs. Yes, some order management systems even inform you if you're running out of stock of your items in advance, therefore preventing overselling and over-ordering.
It provides cross-border eCommerce. Since we live in an increasingly globalized world, it's pretty standard for brands to sell outside of their country's borders. Most OM systems can smooth out international eCommerce payments and orders, no matter the country or the currency.
Challenges of an eCommerce order management system

Although we're looking to point out all the benefits of an eCommerce OMS, there ought to be some challenges as well. However, we believe that these few challenges shouldn't take the spotlight from all the essential features we explained above:
You may have some difficulties choosing a suitable order management system. There's no one-size-fits-all order management system out there. And choosing the most suitable one for your company can be a tricky process. It would be best to look for an OMS that integrates well with your existing eCommerce platform, updates regularly depending on your customers' needs, has inventory visibility, and doesn't make it challenging to order from your suppliers.
They can be pricey. The cost of an eCommerce OMS can vary significantly, and it can go up to a few thousand dollars a month.
Their implementation is sometimes complicated. The complexity of an order management system is usually what holds people back from using one. However, if you decide to implement it, make sure to ask the vendor for a detailed guide or a demo and responsive support.
Final thoughts
E-commerce businesses continue finding new ways to fulfill customer expectations. Some of the biggest names in the industry now offer super-fast deliveries, and customers are almost expecting to have the ability to track their orders at any given point. Their expectations are set up pretty high and seem practically unattainable.
An eCommerce order management system presents itself as a solution to this problem. As one of the eCommerce best practices, it is here to stay, and it appears to become even more vital for the eCommerce industry in the future. It is so far the best method for providing the personalized, error-free, and fast fulfillment experience customers now expect. And if we combine that with the safety and privacy features blockchain-based eCommerce platforms have, your sales will skyrocket. Stay tuned!