Safex Cash Mining Workshop with Daniel Dabek
This Saturday, Daniel Dabek showed us how to build a mining rig for Safex Cash in a live Workshop.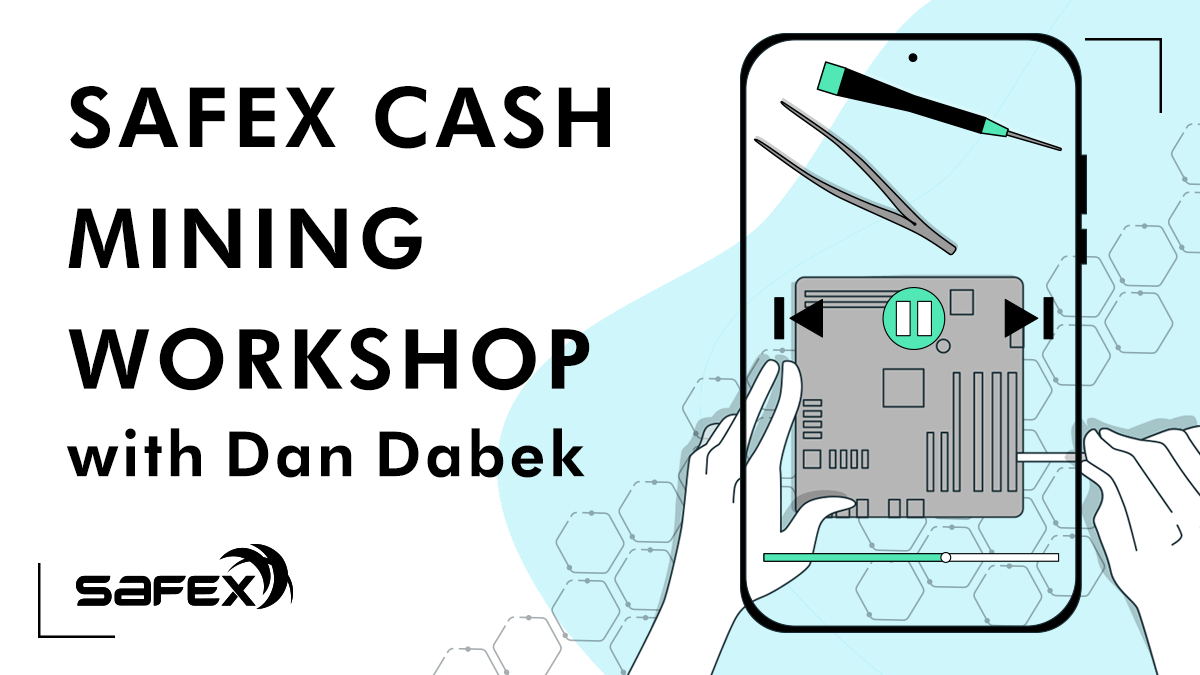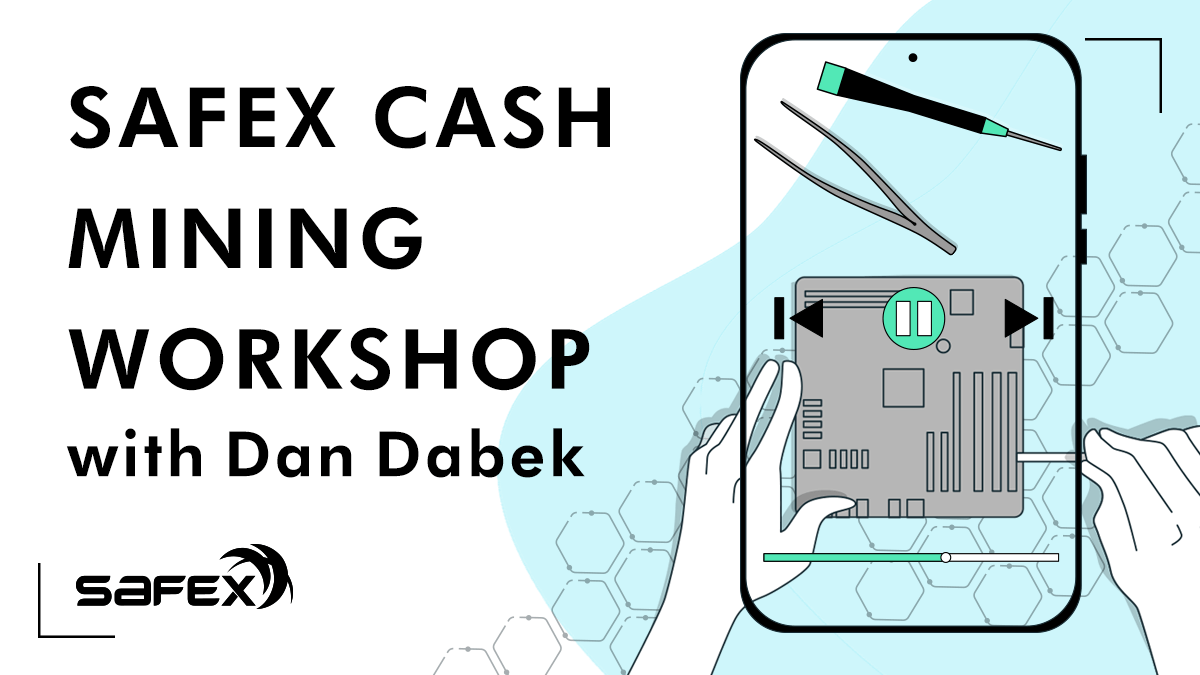 On Saturday, October 9, Daniel Dabek made a live tutorial on how to set up a mining rig. The building of this rig was covered in our blog post as well. However, this live stream also showed how to think and what to do in the case of an unexpected error.
Here is the list of equipment used in that text guide, which Dan wanted to use in the live demonstration:
CPU | AMD Ryzen 9 3900x - $400.00 - $500.00
Motherboard | Asrock B450 Pro4 - $70.00 - $90.00
RAM | Patriot 2x4GB PC4-25600DDR4 3200Mhz - $45.00 - $60.00
Power Supply | EVGA 500 Watt Silver Rated - $40.00 - $60.00
Samsung 32GB USB 3.1 - $10.00
Ethernet Cable - $5.00
The total should range from $570.00 to a max of around $725.00
However, at the beginning of the video, Dan mentioned the CPU he would be using was a Ryzen 7 5800X instead of Ryzen 9 3900X. The time that has lapsed since Dan first released the SFXOS rig build article has resulted in newer versions of the CPUs being released, both for the 3900X, and also the more recent 5000-series CPUs. This is why, when he first tried to power up the 5800X on the 450-series motherboard, it failed to boot. The 450, 520, and 550 series motherboards all need to have their BIOS flashed with an update to allow the newer CPUs to work. Therefore, Dan switched over to the more modern 570-series (specifically, a Gigabyte X570) motherboard, instead of the Asrock B450 Pro4, as the 570 works with these newer CPUs without any BIOS update requirement. It should be noted that the Ryzen 7 5800X is an 8 core/16 thread CPU. The Ryzen 9 3900X is a 12 core/24 thread CPU. There would be some difference in hashing power for these two CPUs, but they would both generate a decent amount of mined SFX.  A more comparable 5000-series CPU is the 5900X, which has the same 12cores/24threads as the older 3900X, although it is a little more expensive.
The free safex cash cryptocurrency mining application SFXOS used in this tutorial can be downloaded here: http://safex.org/static/sfxos_2_0.img
The software you will later use to check if your newly built computer on the network is: Angry IP Scanner. Later you would use Safex Mining pool to see what progress you are making with mining.
The newer equipment would cost you a bit more. Make sure you use one of the tried and tested combinations: CPU Ryzen 9 3900x + Motherboard Asrock B450 Pro4 (now requires a BIOS update before CPU will work properly) or CPU Ryzen 9 3900x + Gigabyte X570. If you have any questions visit our Forum.
Watch a full video and start mining:
Follow, like, and subscribe to our Youtube channel.