How to Tell if an Online Retailer is Legitimate?
If you're an online shopper, you've probably come across some shady-looking websites at some point. Here's how to tell if an online retailer is legitimate and prevent money loss.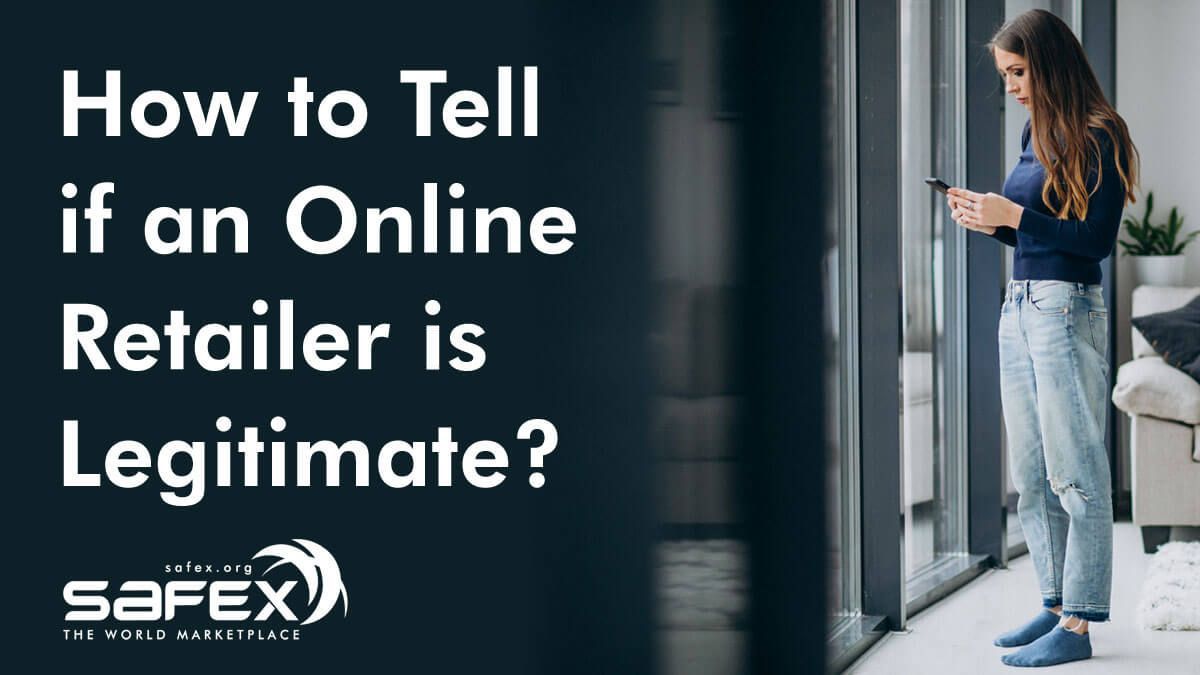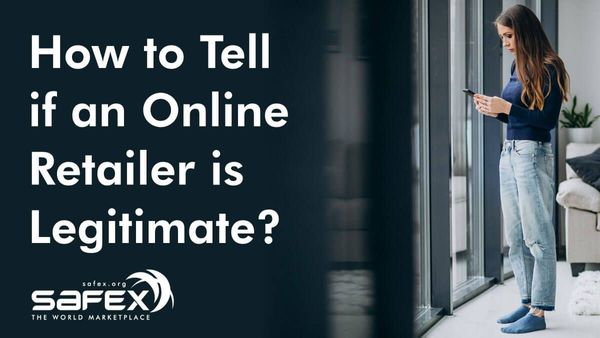 Millions of people worldwide spend billions of dollars at online stores each day. Moreover, online sales have grown significantly since Covid-19, as people were shopping online due to the lockdowns. Considering the cash flow and the number of online retailers, the internet has become an attractive source of income for retailer frauds worldwide. Many people are still skeptical about buying online, and a significant number of them have come across an unpleasant experience of being tricked into giving their valuable information only to be deceived by shady dealers. Fortunately, there are several ways to estimate the legitimacy of an online store and prevent your loss of money, energy, and nerves. Here's how to tell if an online retailer is legitimate:
1. Check the Source Code

When you enter a website, you can right-click on it to see the source code. Most trustworthy and professional websites are built from scratch by web designers. If you instead see something like ''Created with HTML Generator Plus'', it may be a sign that something's not right, and you should prevent yourself from becoming a victim of eCommerce fraud.
2. Analyze the Web Address

There's so much information you can get just by analyzing the web address. For instance, trustworthy websites are typically encrypted with SSL. If you plan on leaving your sensitive data on the website, make sure to check if its URL starts with ''https://'' instead of just ''http://''. Next, you can click on the padlock right next to the web address. Once a tiny window drops down, you should see some security information about the site, including whether the certificate is valid, the number of cookies in use, etc. It will state whether the connection is secure or not. Lastly, you should check for any spelling errors. Hackers tend to set up websites that differ from the official websites by just a letter.
3. Look for Trust Badges

Trust seals or badges on websites are not just there for decoration. Whether they're from PayPal, BBB (Better Business Bureau), or Google, these badges inform users that they can make secure transactions. A trust seal by itself is not enough to ensure the security of a website, so you should always combine a few of these tips to make sure you're safe.
4. Pay Attention to the Content

If the website content is written in poor English, or any other language, with spelling errors and grammatical mistakes, you may start wondering whether it's legit. That's entirely reasonable since poor content, low-quality product photos, and short product descriptions are often a sign of invalid websites.
5. Try to find detailed information and a physical address

Retailer frauds avoid providing detailed information regarding their business. If you can't find enough information about their company, nor find a physical address, it's safe to say you shouldn't rush into making a purchase at their website. Odds are, you won't be able to make a return nor contact the retailer if there's anything wrong with your order.
6. Check their Page Rank

Page Rank is essentially a numerical value that shows how important a page is on the web. When page A links to page B, it casts a vote for page B, so it ranks higher in the eyes of the browser. Additionally, if you keep your browser or antivirus updated, they should inform you once you've come across an unsafe website, so make sure to trust them.
7. Look for Internet Opinions and BBB Ratings

Although internet reviews shouldn't be trusted at all costs (because there's always a certain number of users who want to lower a company's ratings), it surely won't harm looking for other people's opinions regarding a website you find shady. If you find others with a similar experience, you can skip that website and shop elsewhere. Another way to verify a website is to look it up on the official Better Business Bureau website.
8. Try using some tools

You can find multiple tools to check the site's legitimacy. For instance, you can use Whois to look up historical information about the website; you can check their name server, IP address, screenshot history, and registrar. Alexa is a tool that lets you see a website's popularity, queries that drive traffic to it, find other sites that link to it, and details about individuals who visit the site (their gender, age, education). Also, spam or fraud websites often get blacklisted to warn users about their suspiciousness.
Do you feel like it's too good to be true?

How many times have you run into a retailer's offer that sounds too good to be true? If a person offers to sell you the latest iPhone with a 50% discount, you can't expect them to be honest. On the other hand, offering a reasonable deal is beneficial for the retailer and will probably increase their revenue. Therefore, you should take it as it is - too good to be true.
Final thoughts
Scammers are continually and persistently coming up with new ways to deceive even the most experienced online shoppers. If you arrive on a website and start feeling suspicious, we strongly advise you to combine these few tips and make sure that the store is valid before you make a purchase. It's not always effortless to tell if an online retailer is legitimate, but once you learn how to recognize the fraudulent ones, you'll consider a much better experience shopping online. It's important to mention that you ensure additional security for your data and transactions by shopping on a blockchain-based eCommerce platform. Using the blockchains which are suitable for eCommerce you can buy and sell goods and services and be sure you are safe. Safex Market powered by Safex blockchain has many advantages regarding privacy and security. To experience Safex Market, download Safex Wallet app and install it, and follow Safex Market on Twitter and Instagram.  
Note: The tips we shared in this article here may also be beneficial for entrepreneurs who are learning how to build an online store and make it trustworthy. One of the most critical decisions in setting up an online shop is picking a suitable platform, so you may want to look up some Shopify alternatives.