Best Solutions for Handling Your eCommerce Product Returns
A key metric that will majorly influence the profitability of your eCommerce business is the average product return rate by your costumers. In this article, you will learn about the underlying reasons of product returns and how to minimize them by implementing different eCommerce return solutions.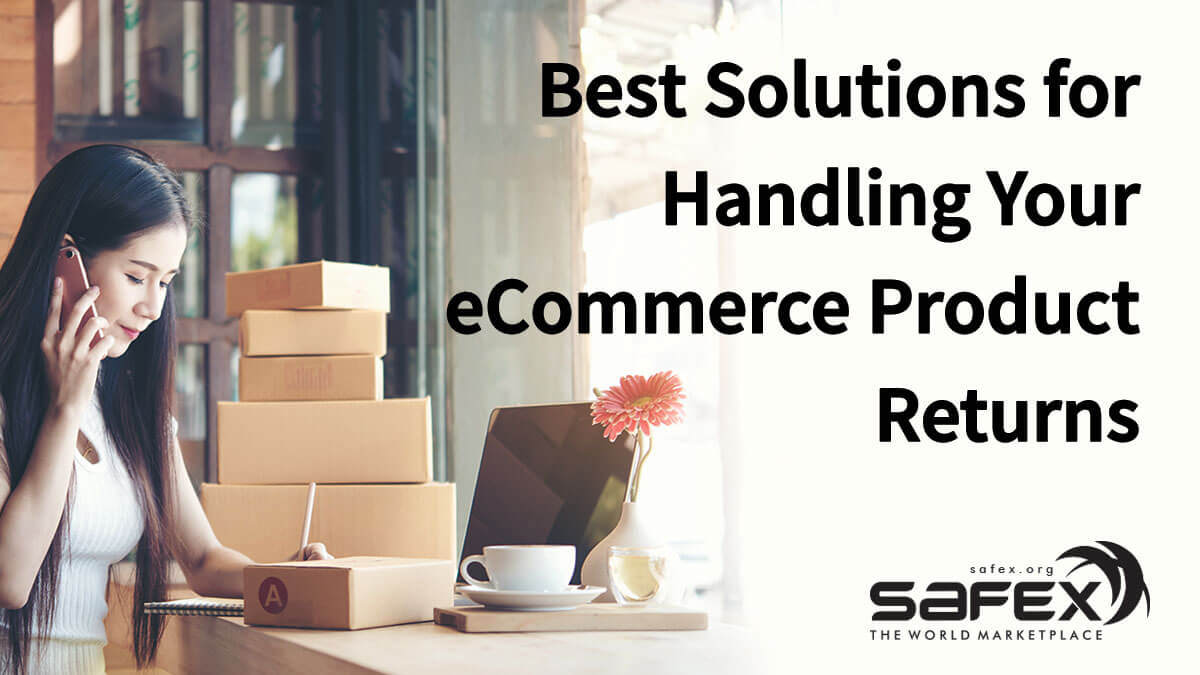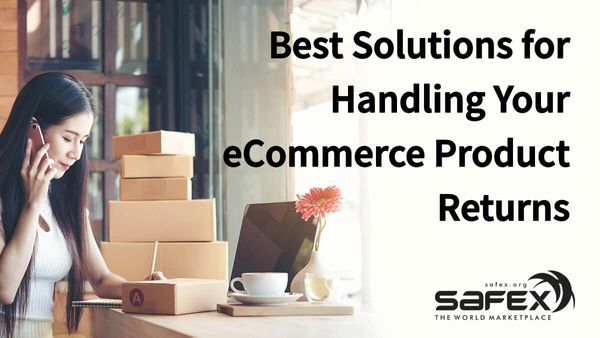 Online stores often deal with more returns than brick-and-mortar stores since customers don't have any other approach to a product except via images and descriptions placed on the store's website. Due to the thin profit margins in this highly competitive field, returns are an additional challenge for online stores that could negatively affect their eCommerce revenue.
A closer look at the figures reveals the actual extent of this problem. According to Statista.com reports, the eCommerce return costs reached an amount of $550 billion in 2020.
So, how might those figures look like for an average eCommerce store? For example, if you sold products for a total of $30,000 monthly with an average return rate of 30%, you would have a revenue decrease of $9,000 due to product returns. Yearly, that's $108,000 in lost revenue.
Nevertheless, there are specific reasons why this is happening, and if you want to minimize the negative effect of return costs, you have to understand the underlying reasons behind this issue. Hence, we present you with an in-detail analysis of why those returns are being made, how to create a returning policy, and how to implement successful eCommerce return solutions.
The Reasons Why Customers Return Products
Since customers lack physical contact with a displayed product that cannot be touched, seen or tried out, there are justified reasons why customers might want to return the product after they have received it. As Statista.com reveals, there are six major reasons why customers return products:
30% of customers return the product since it is faulty or damaged.
27% of customers return the product since they believe it doesn't match the description.
27% of customers return the product because of its poor quality.
20% of customers return the product since they ordered more than one of the same item.
18% of customers return the product since they face delivery issues.
17% of customers return the product since they have changed their mind and no longer want the item.
Now, you understand the core reasons why return rates are so high and you can start working on website improvements and make sure to enhance the customers' experience. In the following paragraphs, you will learn what you can do about this.

Website Improvements - A Successful eCommerce Return Solution
Small website improvements have proven to be a solution able to decrease return rates in any eCommerce store and can help you attain good revenue. Here is a step-by-step guide on website elements required to be enhanced.
1. Optimize Images & Descriptions
Product images & videos
Since the displayed images are the only experience of a specific product, customers expect to be provided with high-quality product images. Each product should have at least four photos taken from different angles such as from the front, back and both sides, so that the customer could get an impression about the product's size and quality.
Videos are another possibility for better product presentations and are often used to realistically demonstrate the product's usability. Product videos don't always require massive budgets since this type of presentation usually needs only short videos or 360° presentations. Since they provide the users with a sort of augmented experience, videos are among the most effective ways to fight against high return rates.
Detailed descriptions
The more details a description contains, the better it is actually able to sell the product. Highlighting all the important facts regarding a product, such as the material, size, weight or any other specific detail, tremendously affects a customer's decision whether to buy the product. There is no room for mistakes with descriptions, so ensure that all details are regularly updated since this is the most secure way of avoiding any misunderstanding which can result in product returns.
2. Optimize Size Guides
Listing regular updates of size guides, available for both desktops and mobile devices, is the first step in preventing customers from ordering wrong-sized items and returning them within the process.
For example, if you are managing a fashion brand, make sure to have implemented fitting tools that will show how an item fits on customers, especially if it is oversized. A size chart would be another handy feature for your customers, so they can assume how the product will fit. Setting up a virtual space is very important if you want to boost your sales.
3. Motivate Your Customers to Rate Products
Encouraging your customers to leave reviews and rate products by offering them a coupon for the next purchase or a 10% discount may multiply your sales. Those honest opinions may generate the majority of your future sales since customers like to explore others' experiences. Furthermore, some research has shown that 95% of customers read reviews before making a purchase decision.
Reviews can also help you to identify any issues your customers might have with a product. This can give you a sign of whether your product needs improvements or a better representation on your website.
4. Answer Questions Instantly
When purchasing in an online environment, customers demand an instantaneous reply. By installing live chat boxes on your website or enabling instant messaging, you will encourage them to contact you immediately in case they need assistance. Therefore, you should also provide answers to their questions and clarify if a product is suitable for them as soon as possible. Answering their questions so quickly will prevent your customers from ordering inadequate products and consequently decrease the return rate.
5. Improve Packaging Processes
Delivering damaged or broken products to customers will certainly result in product returns. For that reason, improving your packaging processes is of tremendous importance.
Create protocols that will clearly define how each type of product should be properly packed. Define what types of boxes you will use, what packing supplies you need, define standards on how to pack fragile or heavy items, and ensure all products to be safely delivered to the customer's address.
6. Analyze Reasons for Product Returns
Identifying the reasons why customers return your products may reveal what needs to be improved regarding the product itself or your service overall.
It would be great to store this data in one place, so an Excel spreadsheet containing all reasons for returns will be a great idea to start from.
This way, you'll be able to analyze all the reasons and find common problems for which you can then work out solutions subsequently. For example, you could easily identify if a return is done due to the wrong product or wrong size received, which will signal you to change the descriptions and optimize the size guides.
7. Prolong the Return Policy
While most of the return policies are set to 30 days or less, which urges the customers to return the product in this period, you should consider prolonging it. Although it might seem more complex or even a counterproductive choice, extending the number of days a customer can return products may decrease the return rate.
Don't forget that the urgency is what the customer is aware of. Once you accept a two or three months period for the product return, the customer could simply attach to the product or forget to return it. A prolonged return policy can also be a decisive factor for making a purchase, so the benefits of a longer return period are indisputable.
8. Make Product Return Experience the Best Possible
Even if something goes wrong with an order or delivery, make sure your customers feel comfortable during the return process. Here is what you can do to improve your customers' experience:
Provide your customers with tracking numbers.
Inform them regularly via email about the status of their request.
Give information when they can expect their refund.
All these pieces of information will keep your customers feeling safe and increase their confidence that your company is always a good choice.
Final Thoughts
Now that you're provided with essential eCommerce return solutions, we believe you'll be able to overcome high returning rates and increase your eCommerce revenue definitely.
If you're looking for a novel platform to do eCommerce business, then you should undoubtedly take a look at Safex Marketplace, an application powered by blockchain technology, where the evolution of eCommerce is already happening.
The World Marketplace is a blockchain-based eCommerce platform that provides its users with an online trade solution using cryptocurrency that will help you build an unstoppable online store. Key features such as fast transactions, the possibility of using your assets immediately after purchases, complete protection of personal and financial data as well as direct contact between merchants and shoppers are just some of the various benefits this platform gives to its users.