Solo Mining via a Full Node
It is possible to mine directly from within the safexd node software. Learn how.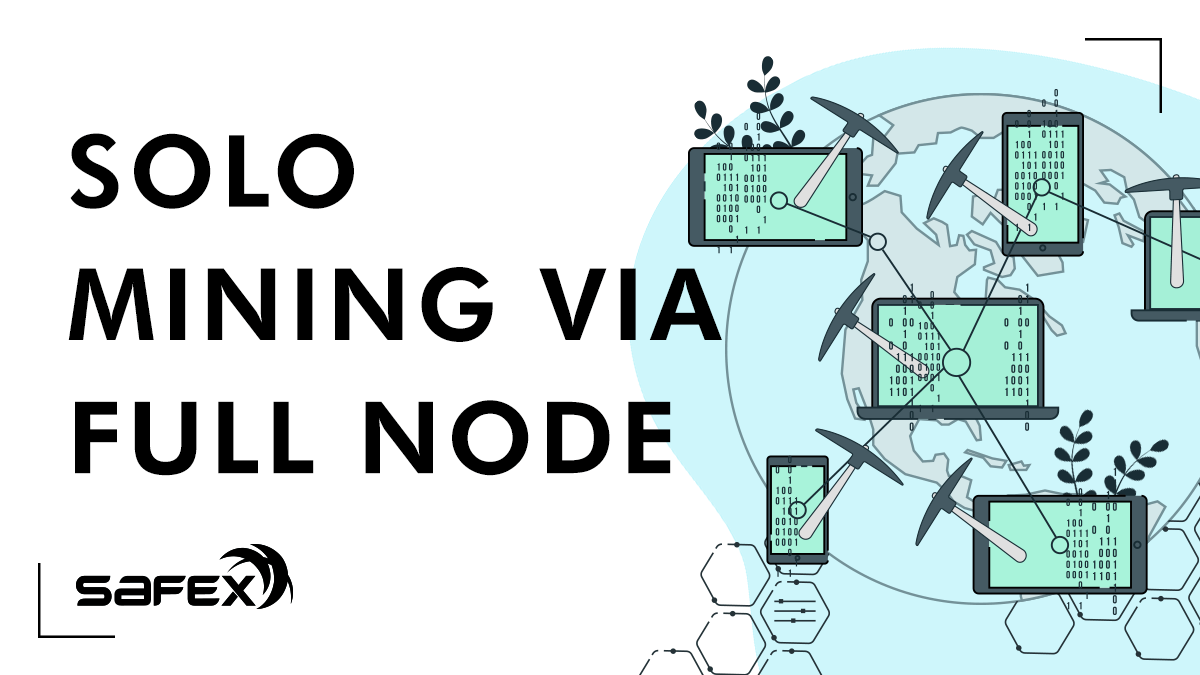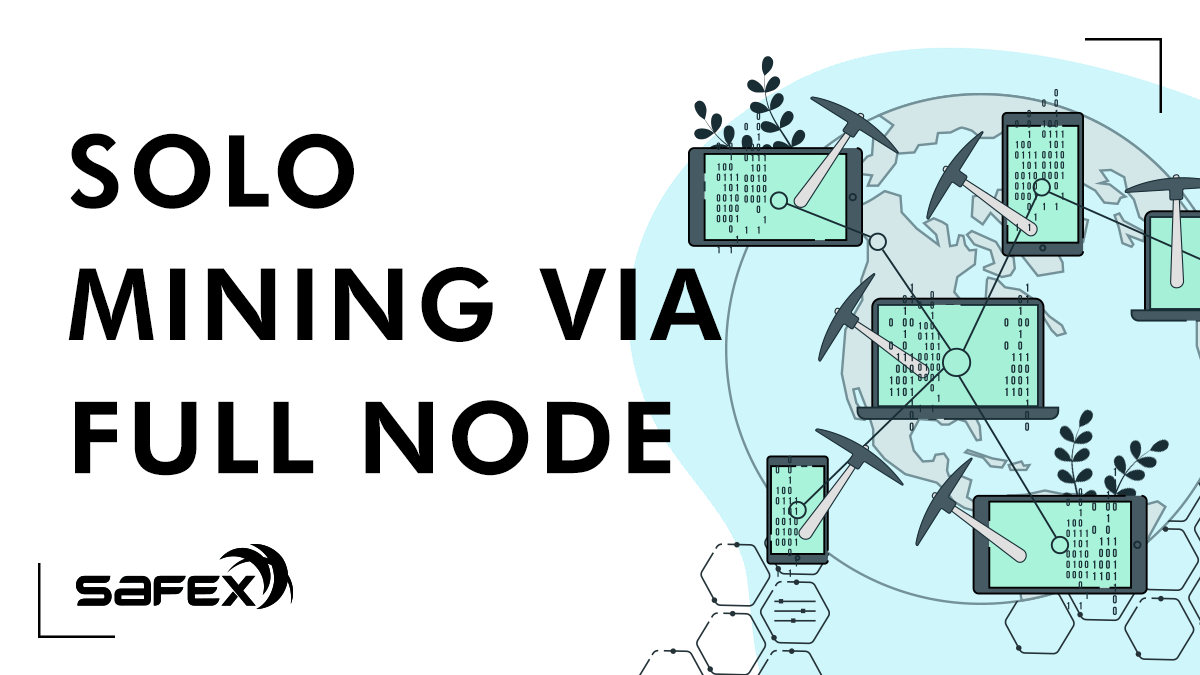 It's not common to mine using a Full Node because most people choose to mine using a pool, with additional software. However, it is possible to mine directly from within the safexd node software.
The key difference between pool mining and solo mining is that for pool mining, you earn a pro rata share of each block found by the pool, based on your hashrate contribution, whereas for solo mining, you are working on your own to find blocks, but when you do find one, you receive the entire block reward.
You can set your node to mining using the following command line structure:
start_mining <address> T
where:
<address> is your Safex address, and  
T = # of threads you want mining.
Longterm, both pool mining and solo mining should mathematically give you very similar returns. However, with solo mining, you also help to support the decentralisation of the Safex blockchain network by running a node.
If you have a high-end CPU (eg. Ryzen 9 3900X), you will get a much higher hashrate using xmrig, rather than mining directly within the node.
Safexd software is released for Windows, Mac and Linux, and any modern 64-bit PC can run the safexd instance directly in a terminal window on their PC. Here are the guides how to set up the nodes for each operating system.
Link to Mac Node Setup - coming soon.
Find more information about mining Safex Cash.