''It's easier than Amazon''
SafeX Sunday Hangout #4. Dive in and enjoy.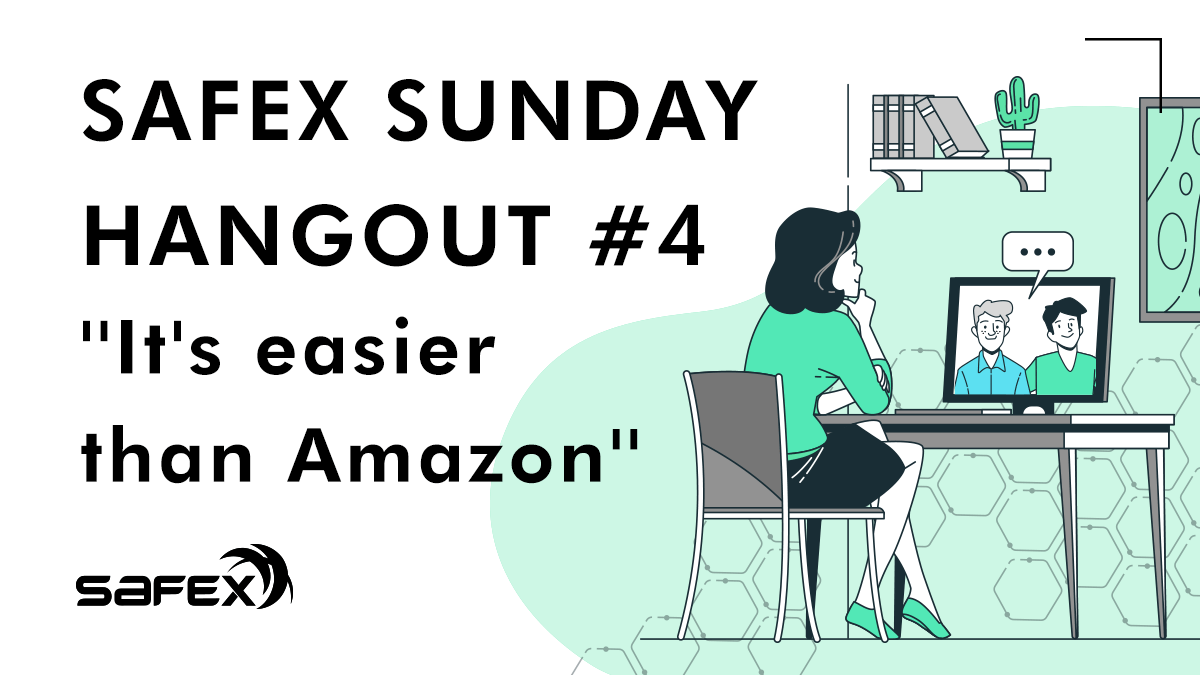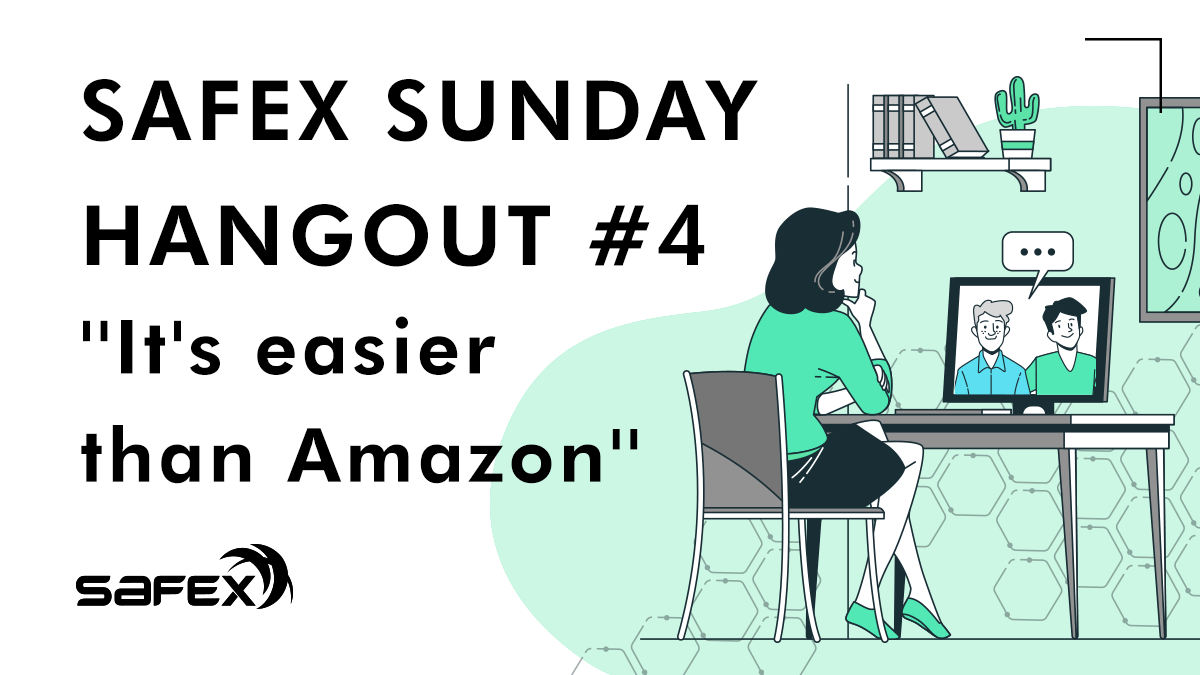 Yesterday, as usual, we had one more Safex Sunday Hangout. Dan and Aharon talked about automated system connected to TWM Wallet, partnerships, exchanges, and New York meetings. Guys confirmed there will be at least 100 merchants on the platform by Christmas. We are happy to hear that Aharon will be there to help out future Safex merchants.

Find out what else our guys talked about:
Like the latest Safex Hangout on our youtube channel, subscribe, and share.