Importance of Trust Badges in E-commerce: Don't leave your customers suspicious
For everyone running an eCommerce business, the store reputation and brand trustworthiness is crucial to acquire new customers and keep previous ones interested. The use of so-called eCommerce trust badges related to data security, shipping and return policies are a major help to reach this goal.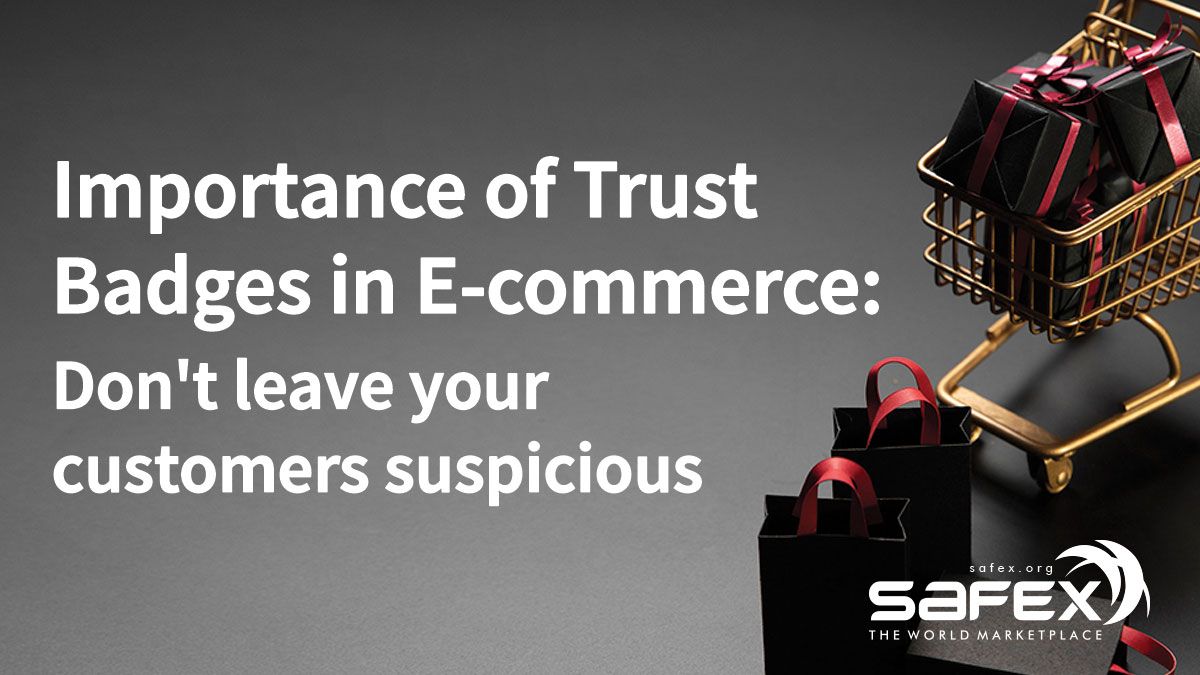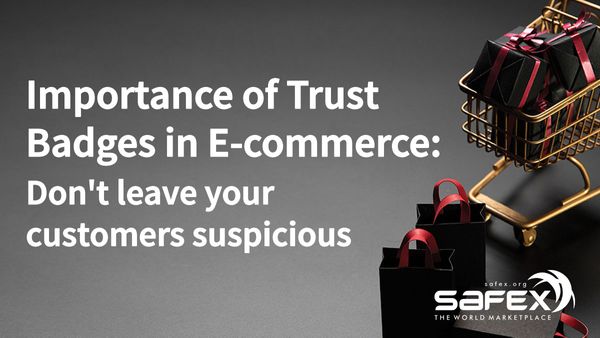 With the spread of online shopping, the importance of brand reputation and trustworthiness has become of tremendous importance. A lack of physical contact with a merchant, the product, and a necessity to provide an online store with personal and financial data such as the credit card number may cause numerous customers' suspicions. A few simple steps, such as integrating trust badges on your eCommerce website, could successfully resolve these doubts and help your business building trust for your customers.
According to the Beymard Institute research, 18% of online shoppers did not finish a purchase because of the lack of trust in a particular website. The statistics are even relentless when observing the industry's average cart abandonment rate that amounts to 75.6% which is incredibly high.
Additionally, many pieces of research show that an eCommerce website has only five seconds to build the customers' trust, urging many merchants to seek an answer on how to build an online store and build a reputable and trustworthy brand.
In the following article, we will present you with a few simple but powerful pieces of advice on how to market your eCommerce business and build long-term customer trust.
What is a Trust Badge?
A trust badge is exactly what its name suggests. It is a mark that gives a sign to the website's visitors that your eCommerce store is a secure place to buy a product, and even more, a secure channel for the transfer of personal data.
The purpose of those badges is to establish trust, while the most common place to display these is a checkout page. However, more and more websites place them on a home page or footer of the website so that visitors can always see it and have in mind that their data is fully protected.
There is a complex security system that uses encryption methods in order to secure information sent over the web. SSL is one of those safety protocols whose sign you can see in the form of a small lock in the URL or by checking if the HTTP address does have the additional letter S that stands for this SSL certificate.
Types of Trust Badges
Multiple types of badges indicate different types of protection. The average shopper's biggest concern is the security of provided data, especially when it comes to credit card data and the checkout process in general. The potential customers need to be convinced that online shopping on a particular website is completely secure for them. Setting different types of trust badges over your website can help building their trust and decrease their cart abandonment rates as a result.
Safe Checkout Badge
The safe checkout badge may be the most important badge over all of the other trust badges. Gaining this badge is possible with a provided SSL (Secure Socket Layer) certificate that guarantees the protection of the connection and all transferred information.
A safe checkout badge implies that the checkout process on your website is secure and that all provided information is encrypted, which protects your users from any malicious attempt of identity or payment fraud.
Incorporating the most trusted safe badges on your webpages, such as Symantec, Norton, LifeLock or PayPal security system, will make your customers feel secure and encourage them to finish the purchase. With some eCommerce platforms, you can even get the SSL certificate as a part of the service. However, don't forget that all eCommerce trust badges work well because of their own brand recognition, which plays a huge role in building trust.
Ensure to put eCommerce trust badges near "Add to Cart" buttons, checkout pages and the website footer - making it clear and super visible that you have put in the work to secure your customer's data.
Accepted Payments
The best way to increase the confidence in your eCommerce store and brand is by providing multiple and trustworthy well recognized payment methods. Placing Visa, MasterCard and PayPal badges as accepted payment options is a certain way to increase your online store's trust and inspire your customers to shop more.
All of these eCommerce trust badges connected to accepted payments are free and easy to attain. For example, Visa has the Verified by Visa merchant program, which provides you with the badge that might boost your conversions and increase your eCommerce revenue.
Third-Party Endorsements
Third-party endorsements can be beneficial in increasing your credibility by showing your ratings on different kinds of platforms. Two examples for such badges are the Better Business Bureau Accredited Business badge and the Google Customer Reviews badge.
In some way, third-party endorsements are a type of social proof and testimonials that speak in favor of your business. This is the reason why you should always encourage your customers to give you positive reviews on multiple platforms and make sure to integrate all of them into your eCommerce online store.
Your website's best place to put and show those eCommerce trust badges is at the bottom of the page, displaying them a little bit more prominently than badges related to accepted payment options.
Money-Refund Guarantee
One of the greatest concerns of online shoppers is regarding a refund policy in case that an ordered and delivered product did not meet their expectations for any reason. This is why every eCommerce store should pay special attention to possible refund policies and conditions.
Money-back guarantee badges are completely free badges that could be designed especially for your website and needs. The goal is to convince the customers that your business is worth their trust and that they don't have to fear about losing their money if they are not satisfied with a product.
Again, the best place to put those eCommerce trust badges is near "Add to Cart" buttons and on the checkout pages.
Free Shipping and Free Returns
Addressing every online shopper's pain points and being transparent about how you are handling those concerns is a certain way of gaining your customers' trust.
High shipping fees and a poor return policy do have a major negative influence on whether the purchase process for a product is finished by a potential customer. Whenever you have a chance to provide free shipping or returns, you should definitely offer these options to your customers and, of course, make those eCommerce trust badges highly visible in your online store.
A free shipping and free returns badge are best to combine with the money-refund guaranty trust badge. It would also be great to place it on a Frequently Asked Questions (FAQ) page, a checkout page and near the "Add to Cart" buttons.

How the use of Blockchain Technology can increase Trust in eCommerce Brands
Starting an eCommerce venture by utilizing a blockchain-based eCommerce platform such as Safex global Marketplace powered by Safex implies building your business on a decentralized platform, where all records are impossible to delete or alter in any way. This also goes for reviews, which your eCommerce store could attain on this platform and help build your brand's trust.
On the blockchain, all transactions are settled in a decentralized manner without the involvement of a centralized third-party. For this reason, all the reviews, ratings and customers' opinions are completely trustworthy as well since they are embedded in such transactions. Merchants will not be able to promote their store with fake reviews for product purchases that did not take place in the very beginning. Due to the features of blockchain technology, manipulation of customer reviews in terms of setting a particular review first is not possible on the base protocol level. Furthermore, customized prices for products based on a user's location or device is not possible either since a listings description is always the same for everyone on the network.  In this way, blockchain technology minimizes fake reviews, provides its customers with fair trade conditions and can help to build long-term trust in a particular eCommerce brand.
Not only does Safex World Marketplace, a blockchain-based eCommerce platform, provide its merchants with enhanced possibilities of building brand trust but it also supports them with beneficial trading conditions, high-level data security for privacy-oriented users and a realistic prospect of increasing a merchants eCommerce revenues by the possibility of addressing new customer groups.